UNBA has prepared and submitted proposals for amendments to the Code of Criminal Procedure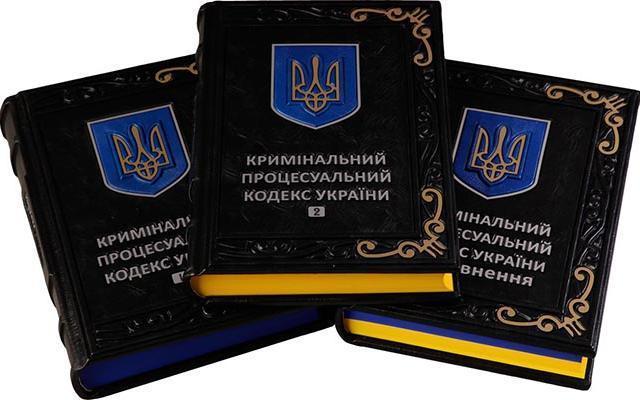 UNBA has prepared and submitted proposals for amendments to the Code of Criminal Procedure, developet in the framework of amending the current law "On the Bar and Practice of Law".
The relevant text was sent to Alexey Filatov, Deputy Chief of Staff of the President of Ukraine, Coordinator of the Council for Judicial Reform.
UNBA's proposals are based on the analysis of pressing problems of administration of law in criminal proceedings and aim to improve the quality of advocacy at the legislative level. In a letter, the President of UNBA/BCU Lidia Izovitova emphasized that "the development of the national Bar is impossible without strengthening and further enhancement of professional guarantees, which is primarily achieved through the improvement of legislation on criminal procedure."
In particular, UNBA offers to amend art. 47 CCPU 'Defender's Obligations', art. 50. 'Confirmation of the Powers of the Defender', art. 53 CCPU 'Engaging a Defender for a Single Procedural Act', art. 184 'Investigator's, Prosecutor's motion for imposing preventive measures' and art. 290 'Disclosure of materials to the other party', art. 220 'Examination of motions at the stage of pre-trial investigation', arts. 303, 309, 317 of the CCP of Ukraine, art. 394 'Peculiarities of appeals against separate court decisions', art. 481 'Notice of Suspicion'.
The changes are aimed at boosting procedural rights of an advocate and preventing abuse of powers by the prosecution and the court.
In addition, UNBA offers amendments to art. 42 CCP of Ukraine, giving the accused, the suspect the right to ask the prosecutor questions at court hearing, including hearing for selection (continuation) of a preventive measure.
Given the provisions of art. 46 CPC Ukraine defender enjoys the same procedural rights as a suspect, accused, therefore, we deem that an indication in art. 42 CPC of Ukraine that a suspect or accused have the right to ask prosecutor questions, in turn, will be a sufficient legal basis for defender to enjoy that same right.
UNBA argues the expediency of such amendments by the fact that it has become systematic practice for the prosecutor submitting evidence to the court, in particular when moving before court for the election (change) of a preventive measure, not to provide any factual information, but simply rewrite the text of relevant CCP provisions and, thus request a person to be detained.
It is expressly manifested in cases where the prosecutor for the second, third and more times raises the issue of the continued detention of a person for the next 60 days.
Popular news