The NBAU delegation presented the experience of advocacy development in Germany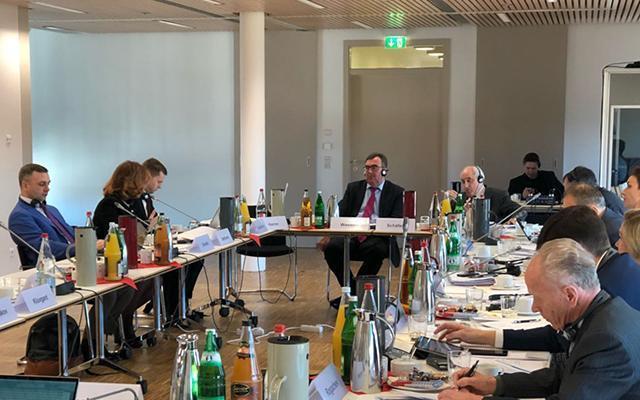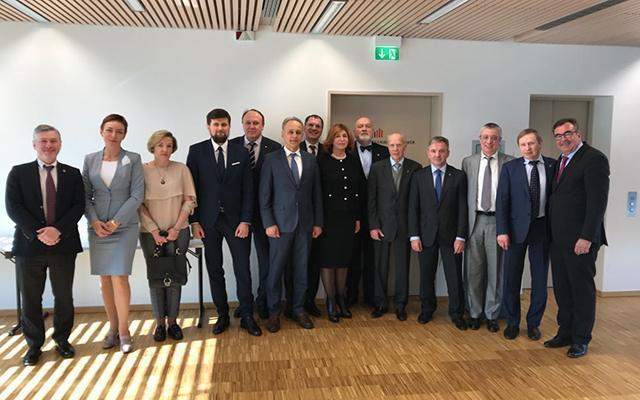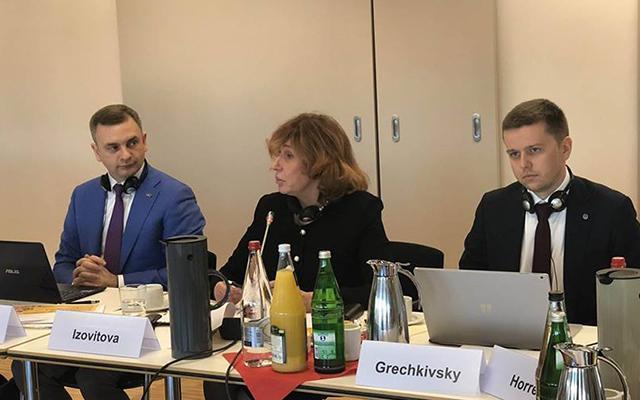 On April 5, the Head of NBAU and BCU Lidia Izovitova, the Deputy Chairman of NBAU and BCU Valentyn Gvozdii and the Chairman of the Committee on International Affairs Ivan Hrechkivskyi took part in the meeting of leaders of bar associations of Germany, Russia, Belarus and Ukraine in Berlin.
The event was organized by the Federal Chamber of Lawyers of Germany (BRAK) to discuss topical issues in the organization of advocacy and legal regulation of the Institute of Advocacy. The agenda of the conference included such issues as organizational and legal forms of lawyer activity; taxation of advocacy; lawyer's monopoly and its scope; lawyer relations with government and cyber security, cyberlaw and cybersecurity. BRAK Vice President Ulrich Wessels spoke about the forms of advocacy practiced in Germany.
The NBAU representatives described the peculiarities of regulating organizational forms of lawyer activity in accordance with the current professional law, explaining the issues of advocacy taxation. In addition, during the discussion, the talks were about innovative approaches in the regulation of the profession of lawyer. In this context, Valentyn Gvozdii presented the updated functional of the Uniform Register of Advocates of Ukraine. The concept of qualification examinations, approved by the BCU on March 30 this year, was presented by Ivan Hrechkivskyi. The concept provides for the introduction of an automated system of online tests and practical tasks. In this block of issues, the introduction of an electronic court in Ukraine under judicial reform was also discussed.
During the conference, the issues of relations between the bar and the state bodies were discussed.
Popular news