The NBAU proposes to establish cooperation with the representation of Ukraine under the Council of Europe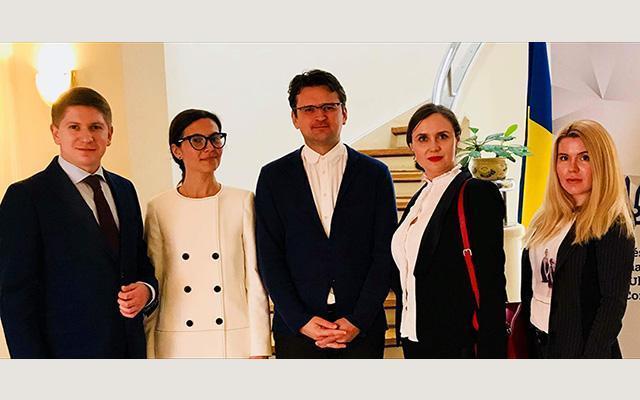 Members of the Committee on Legislative Initiatives and the Committee for the Coordination of Legal Aid for ATO participants, lawyers Mariia Ostrovska and Oleksandr Dulskyi met with the Permanent Representative of Ukraine under the Council of Europe Dmytro Kuleba.
During the meeting in Strasbourg, the issue of the status of participants in court proceedings was raised, in particular, in the adoption of Protocol No. 16, according to which the Supreme Court will have the right to suspend proceedings in order to seek the advice of the ECtHR on the interpretation of the Convention in specific cases. Also key issues of international support of Ukraine in the military conflict in the Donbas were discussed, along with the rights of residents of the occupied territories and the problems of the fairness of court decisions made against accused servicemen by the courts of Luhansk and Donetsk Regions.
Lawyers offered to establish cooperation between the Permanent Mission of Ukraine under the Council of Europe and the National Bar Association of Ukraine. This will create opportunities for the direct participation of lawyers in the activities of the legal institutions of the Council of Europe, especially in matters of interaction with European institutions on the rule of law and human rights. For his part, Dmytro Kuleba invited Oleksandr Dulskyi and Mariia Ostrovska to organize seminars on the practice of the ECtHR for lawyers on the basis of the Permanent Mission of Ukraine under the Council of Europe.
Popular news