Draft law No. 9055 starts the creation of a "submissive" bar — Oleksandr Hotin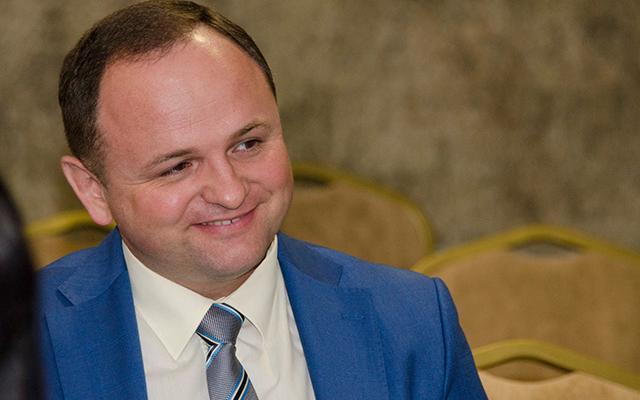 A detailed analysis of the provisions of draft law No. 9055 in the context of guarantees of practice of law indicates the presence of real threat of loss of advocates' independence, and as a result, the deprivation of citizens of Ukraine of their right to effective protection for years ahead.
This is stated in the publication "Draft law No. 9055: does it follow the bar independency principle?" , written by Oleksandr Hotin.
"The presidential draft law No. 9055 initiates the destructive model of creating a "humble" bar, which has to think and live according to the circulars that come down from the top of the government offices", - states the article.
The attack on the bar is anticipated, as follows from the text of the draft law, from numerous directions: starting from the destruction of a unified, coherent and independent system of bar self-government bodies, then – through a hard deregulation of the activities of these self-government bodies by the government, and, finally, the artificial restriction of the rights and guarantees of advocates upon performance of their human rights activities.
The Chairman of the Committee on anti-corruption policy and compliance at UNBA draws attention to a number of innovations to the CPC, stipulated in the Transitional provisions of the draft law 9055. In particular, article 22 (note) on the abuse of procedural rights by the defense party. The court may include into the category of abuse such actions, as filing a complaint against a specific court decision, and filing the petition (claim) to address specific issues important to the defense, and a statement of withdrawal of court, etc.
Moreover, decisions on advocate's activities to be abusive, with all the negative implications for such a "procedurally active defender" will be taken by the court at its own subjective discretion. Obviously, such legislative progress aims nothing but to rein in the wayward defenders. In such wording, the article directly contradicts the Constitution of Ukraine, the relevant Decisions of the Constitutional Court of Ukraine and the numerous decisions of the European Court of Human Rights.
Draft law No. 9055 proposes changes to article 53 of the CPC of Ukraine, under which there should be a legalization of "voluntary assistants" of the investigator (Prosecutor). It means that, according to these "innovations", the investigator (prosecutor, court), even in the presence of the official defender of the suspect (accused) under the contract in the case, will now have the discretion to introduce "their own", convenient defender and in their presence conduct all the proceedings necessary for the prosecution.
The draft law also opens up possibilities for violations of the rights of an advocate as a special subject.
A detailed analysis of the draft law is described in the article by Oleksandr Hotin, published on the JurLiga portal in Ukrainian language
Popular news