BCU decided the Congress of Advocates of Ukraine to be held on February 15-16, 2019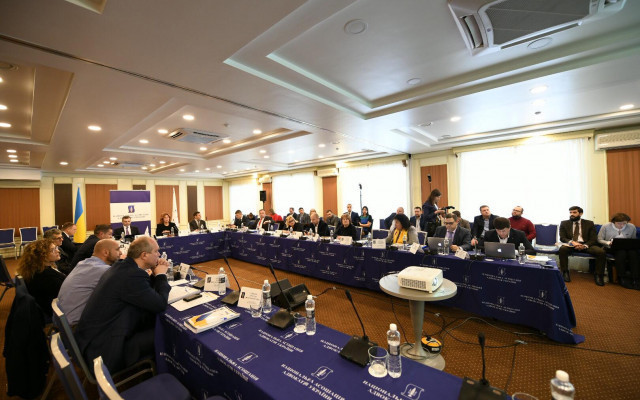 The Congress of Advocates of Ukraine will be held on February 15-16, 2019.
The BCU made the decision on its meeting on Thursday, December 13.
In accordance with the laws "On the High Council of Justice" and "On the Judiciary and the Status of Judges", the powers of the advocates to the HCJ and the HQJC will be completed on April 30 and June 3, 2019 respectively. Therefore, the election of the advocates to these bodies should take place within the statutory time limits.
The BCU also set the quota for representation at the Congress of 1 delegate per 250 advocates who have been admitted to the SRAU, but not less than 5 delegates from each region. The quota for the selection of reserve delegates is at least 3 from the region.
Organizational and technical support of the Congress is entrusted to the Head of the BCU, the deputy heads and members of the BCU. They act as members of the organizing committee for the Congress during a break in its work.
The Congress will approve issues such as the rules of conduct, hear the reports of the heads of the BCU, HQDBC and the HRC, reports on the use of the funds by the UNBA and HQDBC, and the conclusions of the HRC. The draft agenda also includes the issue of the election of two members of the HCJ, a member of the HQJC, members of the bar self-government bodies, whose powers are about to terminate (in particular, 5 members of the High Revision Commission ).
The announcement on the Congress will be published in Uriadovy Kurier newspaper no later than 20 days before it, the secretariat of the HCJ and the HQJC will be notified 5 days before the date of the Congress.
Costs for conducting the Congress are charged to UNBA and HQDBC, expenses for participation of delegates in the Congress are charged to the bar council of the region or their own expenses, which should be decided by the conference of advocates or bar council of the region.
The venue of the Congress will be determined additionally by the BCU decision by the end of this year.
Popular news