There is no political will to adopt the draft law No. 9055 any more - Lidia Izovitova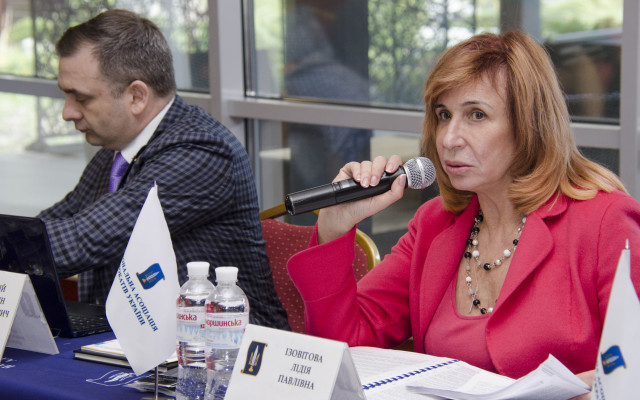 For the adoption of the draft law No. 9055 "On the Bar and Advocacy" there is no political will in the parliament.
Thereby the head of UNBA, BCU Lidia Izovitova commented on the prospects of the draft law in her speech at the meeting of the Bar Council of Ukraine.
The draft law was on the agenda of plenary meetings of the Verkhovna Rada of Ukraine from January to April of this year, but the parliament has merely reviewed it due to its serial number.
At the same time, the Head of UNBA urged the members of the Bar Council of Ukraine to continue raising awareness of the risks and shortcomings of the draft law. Currently, within professional environment there are still advocates who remain unaware of the status of the draft law and its key risks for the key principles of advocacy.
"The explanatory work on why we do not perceive this draft law, should continue," - Lidia Izovitova emphasized.
In addition, Lidia Izovitova noted that it is necessary to intensify its own legislative work and to work out amendments to the current law "On the Bar and Advocacy" that will address the real problems of advocates.
We recall that the draft law No. 9055 "On the Bar and Advocacy" was introduced to the Parliament by the President of Ukraine as urgent on September 6, 2018. BCU and regional conferences, congresses of advocates, regional bar councils, public organizations have repeatedly called for the draft law to be returned to the subject of legislative initiative. A similar recommendation is contained in the conclusion of the Central Scientific Experts Office of the Verkhovna Rada.
Popular news