NABU held a meeting on prevention of violation of the advocates' rights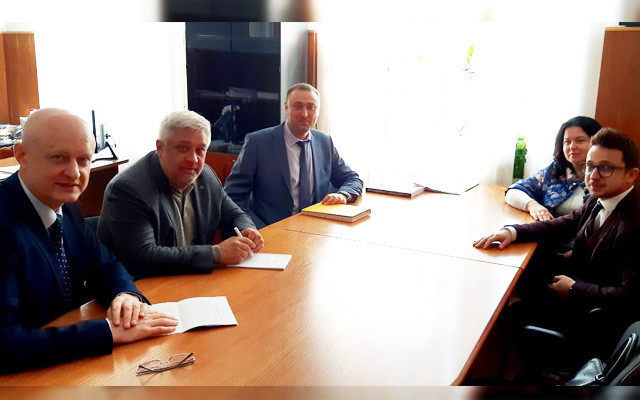 The interaction between the advocates and the representatives of the NABU must be based on the principle of legality and within the scope of authority.
This was stated during a meeting with Deputy Head of the NABU Internal Control Department Mykola Yupatin. On behalf of UNBA, Head of the Kyiv Bar Council Petro Riabenko, the Head of the QDBC in Kyiv Igor Orlov, the Head of the Committee on protection of advocates' professional rights and guarantees Ganna Boryak and the Committee's Secretary Yurii Grygorenko took part in the conversation.
The main topics of the meeting were the observance of the rights of advocates and guarantees of advocacy, the rights of advocates as special representatives, the effectiveness of the mechanism for communicating regional bar councils of lawyers on conducting investigative actions on advocates. In this context, there was also discussed the situation in the Kyiv city bar self-government. Petro Riabenko stressed that the mass issuance of advocate's certificates by an unauthorized body continues, however, persons who received such counterfeit documents are not entered into the Single Register of Advocates of Ukraine and do not have the status of an advocate.
In addition, during the meeting, UNBA representatives reported on a new electronic order for legal aid introduced by the BCU decision, which has a QR code for viewing the online profile of an advocate in SRAU.
At the suggestion of Yurii Grygorenko, the parties discussed the possibility of conducting joint training events for NABU staff, which would include advocates' rights and advocacy guarantees.
Popular news