Initiatives of new judicial reform cannot be a response to previous failed changes in the judiciary - Maryna Stavniychuk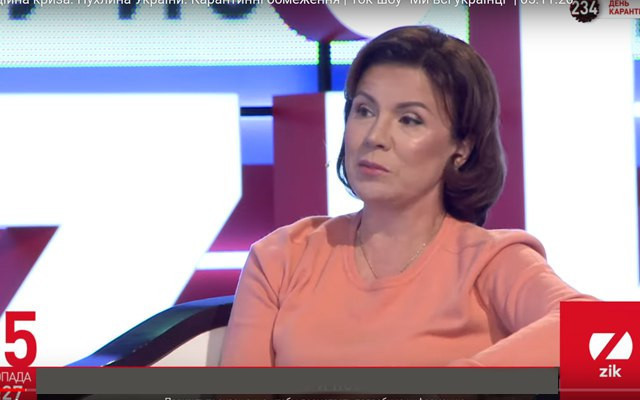 Before embarking on a new judicial reform, the authorities should enforce court decisions that have already entered into force. In particular, the Constitutional Court of Ukraine. This was stated by the Head of the Rule of Law Committee at the UNBA Maryna Stavniychuk on the air of the show "We are all Ukrainians" on ZIK TV channel.
"In February 2015, a law on restoration of the confidence in the judiciary was passed. For the sixth year after the restoration of that trust, the judiciary cannot come to mind - the courts are closed, there is no access to effective justice in the state, judges are not appointed, and today they say that a new judicial reform should be launched, " the attorney said.
Maryna Stavniychuk advised the authorities to thoroughly study the Basic Law before making unsubstantiated decisions.
"The new version of the section of the Constitution of Ukraine concerning the Constitutional Court of Ukraine was adopted during the judicial reform in 2016. What political compromises are we talking about? The mentioned section was adopted following the European standards, a new mechanism for termination of powers and dismissal of judges of the Constitutional Court has been formed and introduced. It is ridiculous to me when the Minister of Justice says that it is impossible to amend the Constitution of Ukraine without the Constitutional Court of Ukraine. There is no European state where the Basic Law can be amended without the Constitutional Court. This is the norm," Maryna Stavniychuk explained.
It should be recalled that the Verkhovna Rada registered Bill №3711, which amends the Law "On the Judiciary and the Status of Judges" and some laws of Ukraine on the activities of the Supreme Court and judicial authorities. On November 5, the Verkhovna Rada sent it for revision. In the Conclusion concerning Bill №3711, the Venice Commission emphasizes the necessity of stable legislation on the judiciary.
Popular news