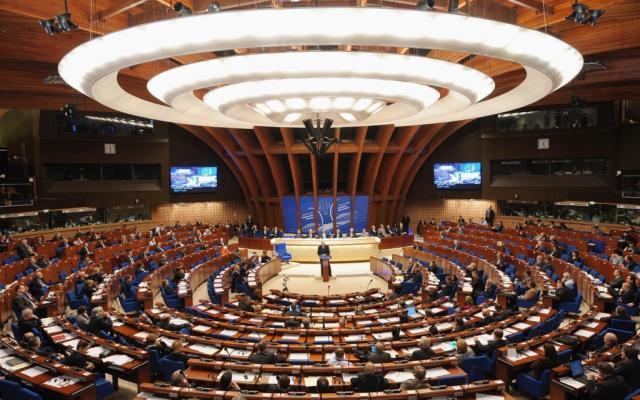 Ukrainian National Bar Association together with the Council of Europe is launching trainings on the leading educational courses of European program on the Human Rights Education for Legal Professionals (HELP).
Trainings will be conducted by certified coaches of the HELP program and by experts of the Ukrainian National Bar Association.
The purpose of this training is to enhance qualification and competence of lawyers in the context of application of the European Convention of Human Rights and Fundamental Freedoms in their everyday work.
Studies will be based on the distance-learning course methodology of the HELP program that provides on-site and off-site training and includes first intramural training for introducing the subject and working out the skills for working with the distance learning course on the Moodle platform, extramural self-study of the participants under coaches' remote supervision, second intramural lesson with coaches to consolidate the learned material. Listed disciplines are designed for small groups for better mastering the education material.
In the course of first intramural training you will examine corresponding topic, get acquainted with the HELP program and the work of the HELP network in countries-members of the Council of Europe, and also learn how to study using remote courses on the Moodle platform.
The participants of the training will be subscribed to the respective distance course of HELP. Lawyers who finish the training accordingly to the respective distance course and participate in the second intramural training will receive the Council of Europe certificate in accordance with the results of training.
In addition, each participant will receive a certificate of raising of qualification for the corresponding duration of the on-site training, accredited by the UNBA Expert Council on Accreditation and Certification.
Lawyers, lawyer's assistant, trainees are invited to participate in the events.
The first training will be held in the city of Dnipro in the course of "Introduction to the European Convention of Human Rights and Fundamental Freedoms".
The following trainings are planned to take place in the cities of Kyiv, Lviv, Odessa, Cherkasy and others. Keep track of further ads.
Contact person: Olena Sibilyova, info-point coordinator of the Council of Europe HELP Program from Bar Association (tel.: 0677182002, e-mail: e.sibileva@unba.org.ua).