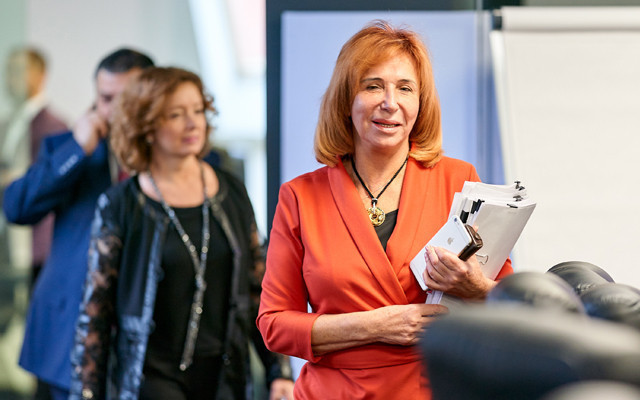 UNBA President Lidiia Izovitova reports that UNBA is launching a charity project to help lawyers who find themselves in difficult circumstances in quarantine due to a coronavirus pandemic and need support.
Currently, the three most affected by COVID-19 regions - Chernivtsi, Ivano-Frankivsk and Ternopil - will receive assistance. They became the epicenters of defeat in Ukraine.
To this end, UNBA purchases food kits for each region at the expense of the Charitable Fund for Advocates. They will be submitted to the Regional Bar Councils. They will be delivered to each home by young advocates and lawyers from UNBA NextGen regional offices. First of all, the lawyers of the older generation and those who have been left without means of subsistence due to quarantine will receive assistance.
UNBA President noted that, unfortunately, the bar self-government bodies cannot provide direct financial assistance, so it was decided to support colleagues in non-monetary form at the expense of the Charitable Foundation.
Mrs. Lidiia Izovitova appealed to the regional councils of other regions urging them to unite and help those who need it most during a difficult time. UNBA President also called on all lawyers to join this charitable initiative and, if possible, transfer funds to the charitable foundation to support the older generation.
«With your indifference and compassion, we can help many of our colleagues who find themselves in difficult life circumstances. They will have more than just grocery kits and essentials. They will have faith in tomorrow, and most importantly - they will feel the reliable shoulder of their colleagues», - Lidiia Izovitova appealed to the lawyers.
Donations can be transferred to the following account of the All-Ukrainian Charitable Foundation "Charitable Foundation of Assistance to Advocates":
JSC "ProCredit Bank",
MFO (sort code) 320984,
YDRPOU (Single State Register of Enterprises and Organizations of Ukraine) code 39274335,
Account no. 26008210332955.
Purpose of payment: COVID-19: Charitable assistance to lawyers.