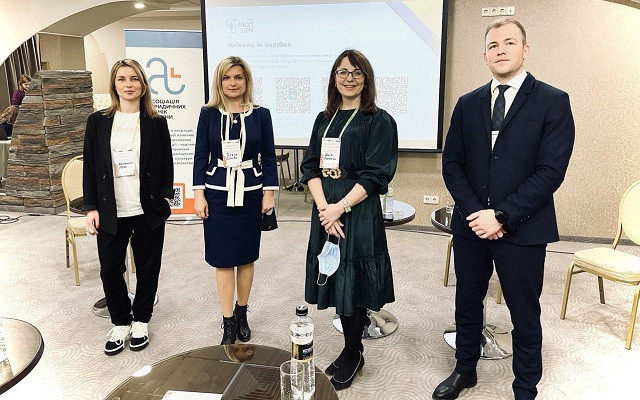 On March 19, Serhiy Barbashin, the Head of the UNBA NextGen Youth Committee, and Olena Myronenko-Shulgan, the Member of the Board, Head of the "In young we trust" Committee, spoke at the Spring Forum 2021 of the Association of Legal Clinics of Ukraine. During their report, panelists introduced NextGen Young Committee to representatives of legal clinics and highlighted prospects for future cooperation.
It was also noted that the execution of a memorandum of cooperation by the Ukrainian National Bar Association and the Association of Legal Clinics of Ukraine will be a significant event, which will take place after the end of COVID-19 restrictions in Kyiv.
It is important to note that during the previous year the Committee significantly expanded the number of regional offices, which, among other things, actively develop the direction of cooperation with higher education institutions and law students, so participation in joint projects with the Association of Legal Clinics of Ukraine can significantly improve the practical training of students by giving them not only an idea of the profession of attorney but also specific skills in working in a law firm.
In 2021 the committee will organize the Ukrainian competition for law students, the winners of which will have the opportunity to practice in a bar association in their own region. This project was implemented for the first time in Chernivtsi at the beginning of the year and gave the rise to consider it appropriate to continue its holding in other regions of the country.
Text and photo provided by Olena Myronenko-Shulgan