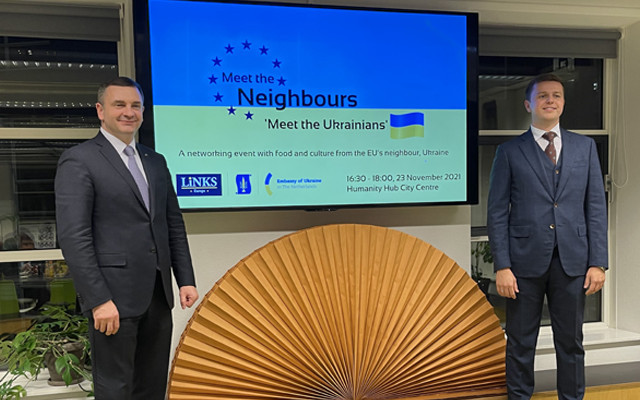 Since its establishment in 2012, Ukrainian National Bar Association has been able not only to adopt the best international practices, but also to create its own projects, which are of interest to colleagues from other countries.
This was stated by the Chair of UNBA International Relations Committee Ivan Grechkivsky during the conference "EU and Eastern Neighborhood", organized by LINKS Europe in cooperation with the City of Hague and with the support of The Hague Humanity Hub.
He stressed that at the time of the adoption in 2012 of the new law "On the Bar and Practice of Law", which provided for the establishment of an independent self-governing organization of advocates, the Ukrainian Bar had no experience in this area, so UNBA was built literally from scratch.
"When we were founded in 2012, the fastest way to do something was to look at the approaches of Western countries, copy successful practices and implement them very quickly in Ukraine," said the the Committee Chair.
And in less than 10 years, the Ukrainian legal profession has managed to build a powerful organization that has not only become the most stable institution in the justice system, but has also developed its own tools of interest to advocates from other countries.
"Over the past few years, Ukrainian National Bar Association has developed its own know-how, in particular in the field of digital transformation," he said.
International partners are interested in, among others, the Unified Register of Advocates, the electronic warrant, the system of registration and accounting of CLE points, as well as online platforms for raising the professional level of advocates.
Ivan Grechkivsky emphasized that also during 9 years of UNBA's work, the situation in the field of observance of advocates' rights in Ukraine has drastically changed.
This is explained, on the one hand, by the fact that at the time of the establishment of an independent self-governing organization of advocates, there were almost no other reformed institutions in the Ukrainian justice system, but on the other hand, it is also the result of UNBA's systematic work.
"When I chaired the UNBA International Relations Committee in 2016, we prepared a lot of statements and comments for international organizations about the huge number of state interventions and very serious violations of advocates' rights… And I am very glad that by 2021 the situation is drastic has changed. Of course, the violations remain, but they are completely different from what they were a few years ago," Ivan Grechkivsky stressed.
He is convinced that such cardinal changes for 9 years of UNBA work are a bright example of fast development of Ukraine.
The Chair of UNBA Committee expressed hope that the countries of the European Union will pay tribute to such a pace of development and will consider Ukraine as an equal partner who has something to offer the EU.