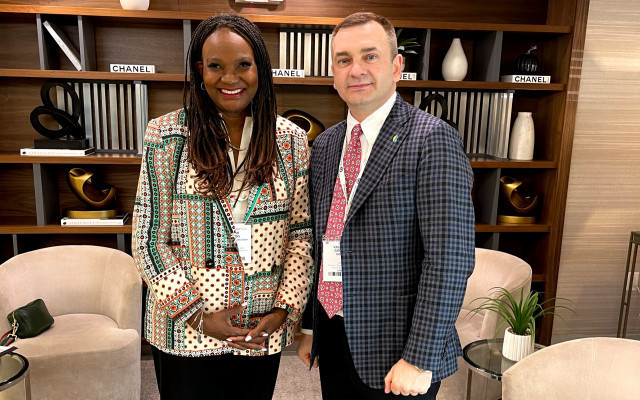 On November 1, 2022, during the International Bar Association Annual Conference (IBA) in Miami (USA), Vice President of the Ukrainian National Bar Association, Valentyn Gvozdiy, held a working meeting with the President of the American Bar Association, Deborah Enix-Ross.
The parties discussed the issue of support for Ukrainian lawyer colleagues during the war. It was primarily about their education. Valentyn Gvozdiy focused on professional issues related to specific access to war crimes, jurisdiction over compensation for damage caused by aggression, etc.
Parties focused on supporting UNBA in terms of its institutional independence in these difficult times. After all, UNBA is the only organization that acts as a so-called watchdog in Ukraine's human rights protection area.
Deborah Enix-Ross and Valentyn Gvozdiy focused on the importance of cooperation in the need to draw attention to the importance of the legal profession during the war and the contribution of lawyers to victory.
It was also about plans for cooperation with women lawyers, for whom it is much more difficult to work during the war than under normal conditions. Valentyn Gvozdiy offered to organize and hold several joint events with the Gender Policy Committee of UNBA.
Special attention was also paid to the importance of cooperation with the youth advocacy environment of both associations, in particular, joint work on the UNBA NEXGEN project.
They also discussed the issue of preserving lawyers' mental health during the war. Deborah Enix-Ross offered to share her work and experience in overcoming difficult situations. The parties noted that the lawyer's profession is already stressful, and during the war and emergency, the Ukrainian National Bar Association and the American Bar Association will cooperate in this direction.
The work of the Annual Conference of the International Bar Association (IBA) in Miami (USA) will continue until November 4.