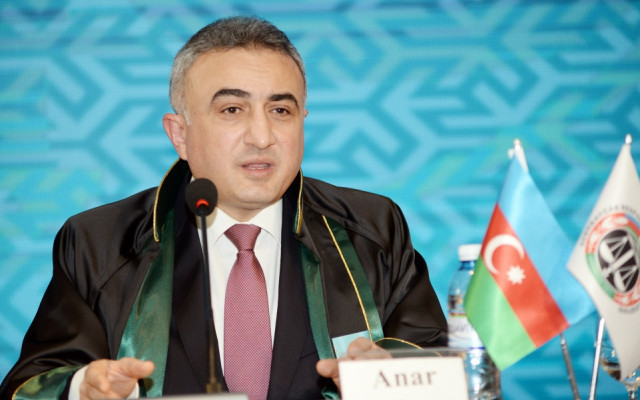 Dear Anar, and lawyers of the Republic of Azerbaijan!
On behalf of Ukrainian National Bar Association and me personally, I express my sincere greetings to you on your election to the post of Chairman of the Azerbaijani Bar Association.
We are proud of many years of cooperation and friendship with Azerbaijani Bar Association. The invaluable support of Azerbaijani colleagues since the beginning of a full-scale armed aggression against Ukraine is especially dear to us. You were among the first to lend a helping hand to Ukrainian lawyers. In a matter of days, you organized a fundraiser and donated to the UNBA Charitable Foundation, and your numerous letters of support still warm the hearts of the entire legal community of Ukraine.
And for the second time, Azerbaijani lawyers entrusted you with the responsible position of Chairman for a five-year term. This is indicative of great support and recognition of your hard work. Its results are really impressive – in 2022, the Bar Association of the Republic of Azerbaijan received an observer member status at the Council of Bars and Law Societies of Europe (CCBE).
We are convinced that your extensive experience, highest professionalism and firm integrity will serve to further strengthen the Azerbaijani Bar and further promote its prestige in the international arena.