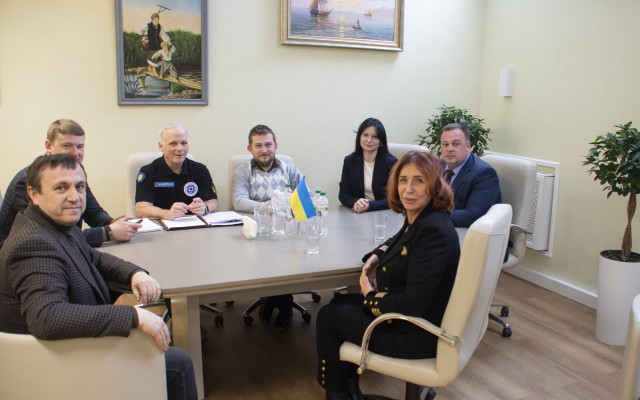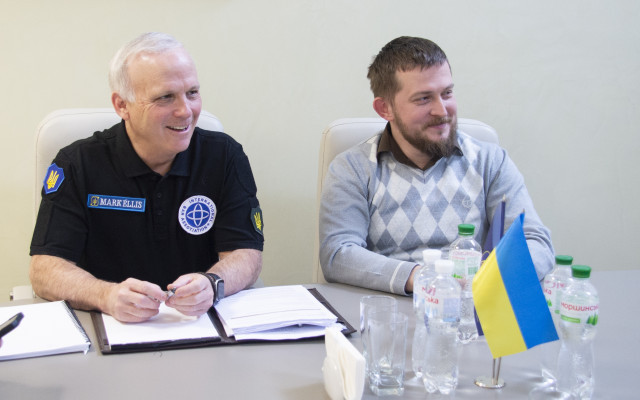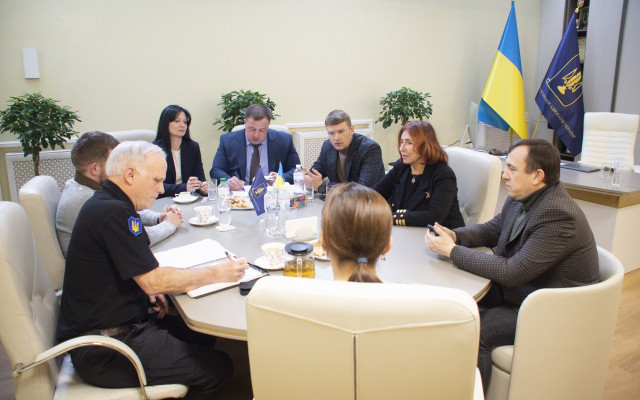 On February 27, 2023, at the invitation of the Ukrainian National Bar Association, Mark Ellis, Executive Director of the International Bar Association, arrived in Kyiv as part of a working visit.

At the UNBA, he met with Ms. Lidia Izovitova (the UNBA President), Igor Kolesnikovthe (the UNBA Bar Council Secretary), the Head of the Highest Qualification and Disciplinary Commission of the Bar Serhii Vilkov, and the Head of the UNBA Secretariat Vadym Krasnyk. The meeting was also attended by Hanna Lazarchuk, a member of the Bar Council of Ukraine and Chairwoman of the UNBA Board of Trustees, and Oleg Klymiuk, Secretary of the UNBA International Relations Committee.

During the meeting, the participants discussed the activities of the Ukrainian Bar during the period of martial law, as well as problematic issues related to the development of the Bar.

The UNBA President thanked the IBA for assisting Ukrainian lawyers, including purchasing the necessary equipment for the arrangement of the Ukrainian Bar Support Centers.

Mark Ellis assured that the IBA would continue to support the Ukrainian Bar. This assistance is currently focused on purchasing 30 Starlink systems further to arrange the Advocates' Support Centers in the regions of Ukraine.

It is Mark Ellis' second working visit to Ukraine during martial law. The first one took place in August 2022.
© 2023 Unba.org.ua Всі права захищені
"Національна Асоціація Адвокатів України". Передрук та інше використання матеріалів, що розміщені на даному веб-сайті дозволяється за умови посилання на джерело. Інтернет-видання та засоби масової інформації можуть використовувати матеріали сайту, розміщувати відео з офіційного веб-сайту Національної Асоціації Адвокатів України на власних веб-сторінках, за умови гіперпосилання на офіційний веб-сайт Національної Асоціації Адвокатів України. Заборонено передрук та використання матеріалів, у яких міститься посилання на інші інтернет-видання та засоби масової інформації. Матеріали позначені міткою "Реклама", публікуються на правах реклами.