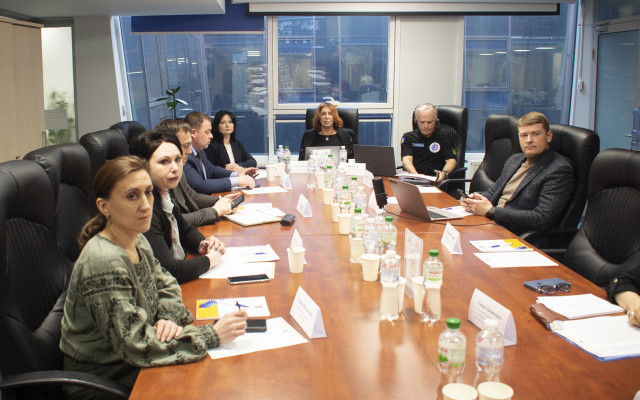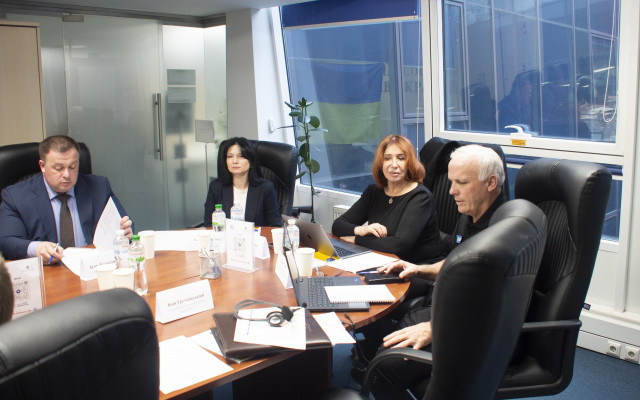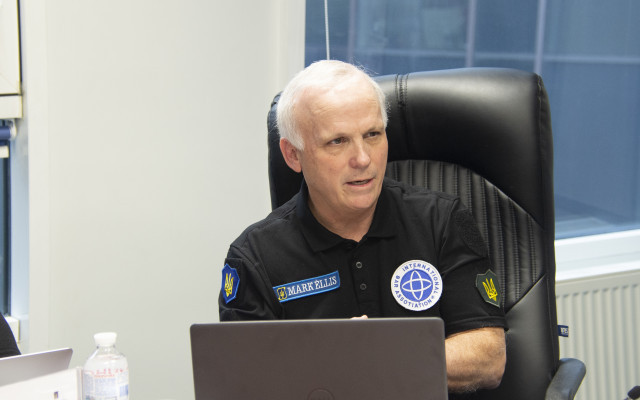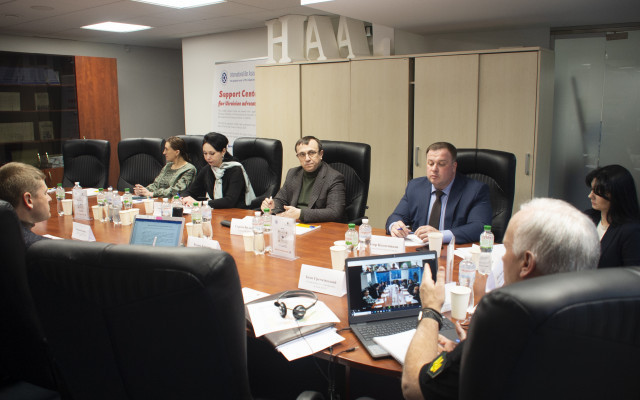 Participants of the round table "Legal aid in Ukraine. Ways out of the Crisis", which took place on February 27, 2023, at the Ukrainian National Bar Association, recognized the current system of free legal aid in Ukraine as one that poses risks to the independent activity of advocates and requires immediate changes.

The discussion was opened by Lidiya Izovitova, the UNBA President, and Mark Ellis, the Executive Director of the International Bar Association (IBA), who is on a working visit to Ukraine.

The organizational activities of the Legal Aid centers are gradually being replaced by the unconstitutional function of state control over the legal profession, including control over the quality of legal aid provided by advocates, which violates the human right to defense. In particular, this is stated in the Study on the functioning of the legal aid system in Ukraine conducted by the Ukrainian National Bar Association.

The participants of the roundtable focused on the shortcomings of the management of the legal aid system in Ukraine, shortcomings in financing and discrimination in the remuneration of advocates, corruption risks in the Legal Aid system, and the lack of necessary interaction between the state and the bar. Particular attention is paid to the peculiarities of organizing the provision of legal aid in proceedings for crimes against national security and using the Legal Aid system to create a procedural imbalance in criminal proceedings in favor of the prosecution.

In his turn, the International Bar Association (IBA) representative announced his intention to support Ukrainian advocates in this process by providing them with technical and financial assistance. According to Mark Ellis, the IBA is interested in ensuring that the Ukrainian legal aid system is effective and independent.

All the roundtable participants expressed their hope for a quick solution to the problems outlined and assured of their readiness to assist in reforming the system of free legal aid in Ukraine, which was adopted by the relevant Resolution.

It is worth reminding that free legal aid is an essential element of justice and human rights in Ukraine. It provides an opportunity to receive legal aid to those who cannot use an advocate's services on a commercial basis. However, the roundtable discussion shows that the legal aid system requires significant changes and improvements to ensure effective and independent functioning.
© 2023 Unba.org.ua Всі права захищені
"Національна Асоціація Адвокатів України". Передрук та інше використання матеріалів, що розміщені на даному веб-сайті дозволяється за умови посилання на джерело. Інтернет-видання та засоби масової інформації можуть використовувати матеріали сайту, розміщувати відео з офіційного веб-сайту Національної Асоціації Адвокатів України на власних веб-сторінках, за умови гіперпосилання на офіційний веб-сайт Національної Асоціації Адвокатів України. Заборонено передрук та використання матеріалів, у яких міститься посилання на інші інтернет-видання та засоби масової інформації. Матеріали позначені міткою "Реклама", публікуються на правах реклами.