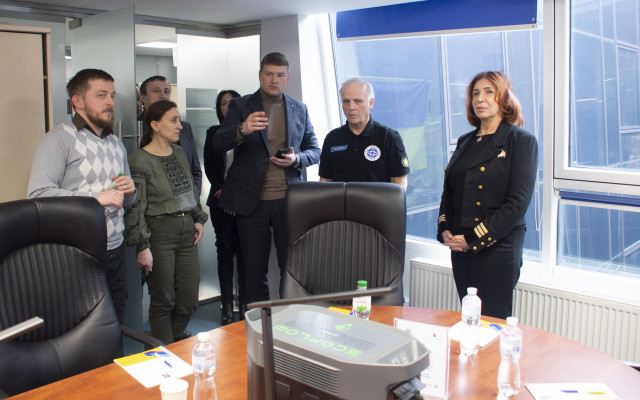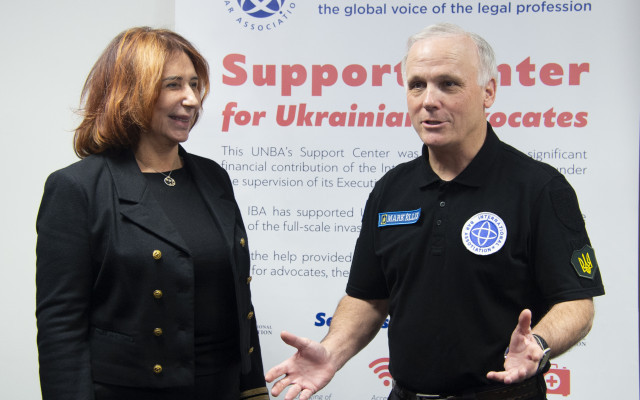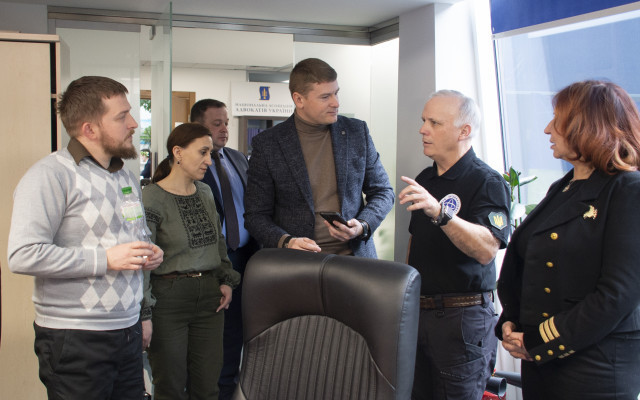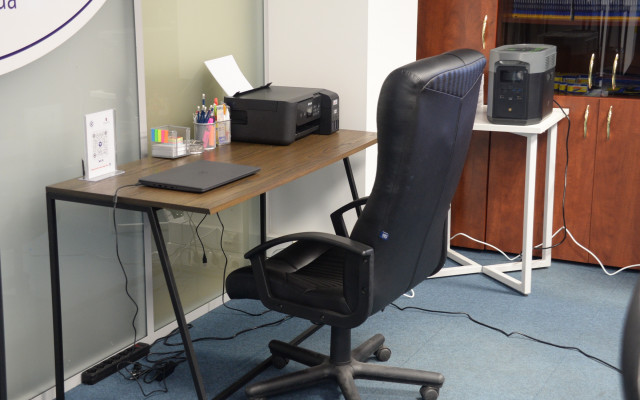 On February 27, 2023, the UNBA Office in Kyiv opened the Ukrainian Advocates' Support Center, which was funded, among other things, by the International Bar Association (IBA).

The Support Center was opened by Lidiya Izovitova, the UNBA President, and the IBA Executive Director, Mark Ellis, who is on a working visit to Ukraine.

The Support Center is equipped with all the necessary equipment for lawyers: portable EcoFlow charging stations, printers, wireless desk lamps, first aid kits, etc.

Thanks to the support provided by the IBA, the Center is open to Kyiv advocates and their assistants.

At the Ukrainian Advocates' Support Centers, you can charge your mobile devices, print materials, access the Internet, work, use a first aid kit, and drink hot coffee and tea.

Mark Ellis highly appreciated the work done by the UNBA to equip workplaces to ensure the continuous and full-fledged activities of Ukrainian lawyers during the blackouts and other consequences of russia's full-scale invasion of Ukraine and assured of the IBA's continued support of the Ukrainian National Bar.

Lidiya Izovitova, the UNBA President, thanked Mark Ellis on behalf of the entire legal community for his invaluable comprehensive assistance.

The IBA had supported Ukrainian lawyers since the beginning of the full-scale invasion in February 2022.
© 2023 Unba.org.ua Всі права захищені
"Національна Асоціація Адвокатів України". Передрук та інше використання матеріалів, що розміщені на даному веб-сайті дозволяється за умови посилання на джерело. Інтернет-видання та засоби масової інформації можуть використовувати матеріали сайту, розміщувати відео з офіційного веб-сайту Національної Асоціації Адвокатів України на власних веб-сторінках, за умови гіперпосилання на офіційний веб-сайт Національної Асоціації Адвокатів України. Заборонено передрук та використання матеріалів, у яких міститься посилання на інші інтернет-видання та засоби масової інформації. Матеріали позначені міткою "Реклама", публікуються на правах реклами.