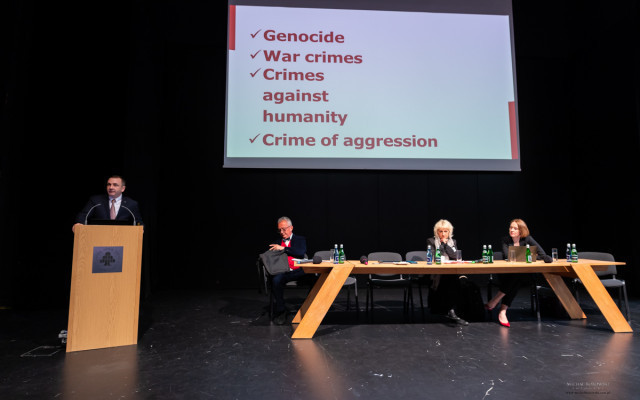 War crimes and crimes against humanity in the context of the war in Ukraine were discussed by lawyers at the European Criminal Bar Association (ECBA) spring conference.
The event was held in Warsaw (Poland) on May 6, 2023, with the participation of lawyers from thirty-one countries, including Ukraine.
During the thematic panel discussion, Vice President of the UNBA, Valentyn Gvozdiy presented a report on the problems and prospects of bringing perpetrators to criminal responsibility for international crimes committed in Ukraine.
In particular, he noted that today there are all signs of the four most serious international crimes defined in the Rome Statute of the International Criminal Court: the crime of genocide, crimes against humanity, war crimes, and the crime of aggression being committed in Ukraine. To punish all criminals, it is crucial to conduct an effective investigation and correctly classify their actions and create an effective mechanism for bringing them to justice.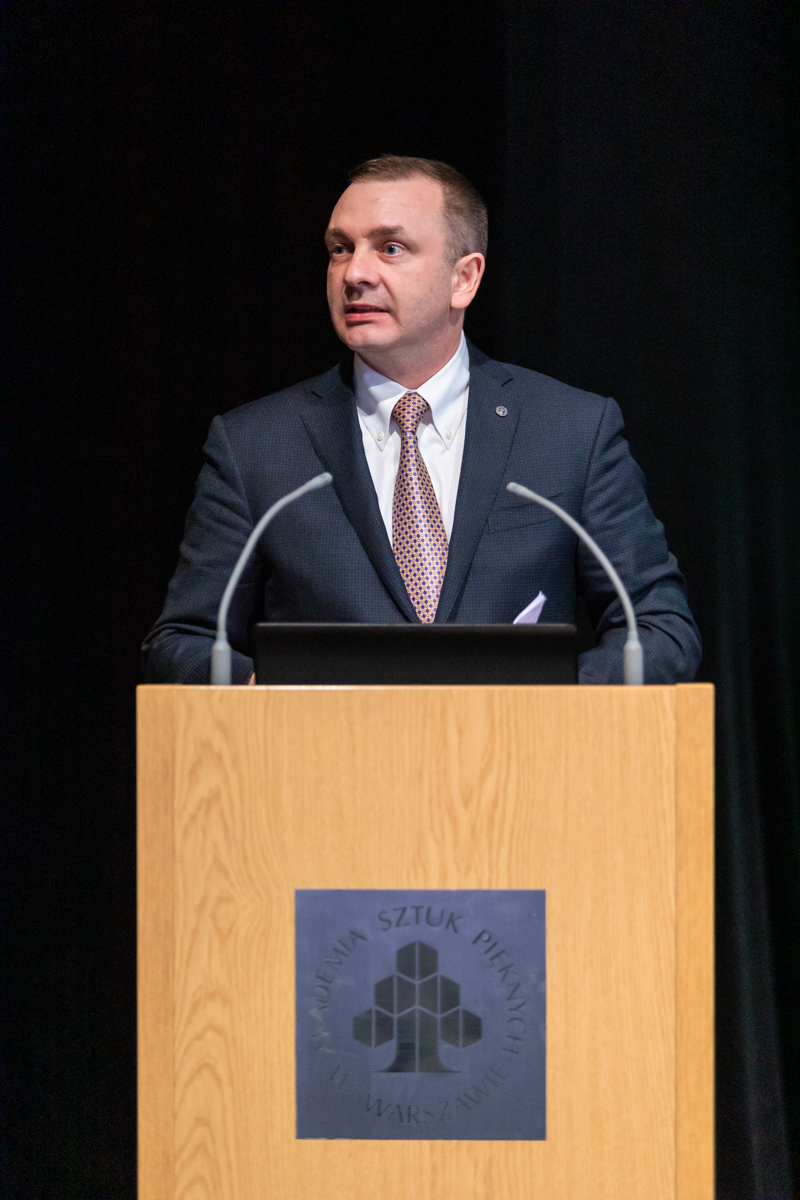 After all, bringing all perpetrators to justice is a matter of restoring justice for the affected Ukrainians and a challenge for the entire civilized world in the struggle to uphold international law and order. In particular, preventing the practice of using war as an unpunished means of resolving interstate disputes and satisfying the ambitions of aggressor states.
Given that these crimes have no statute of limitations and are subject to universal jurisdiction, there is reason to hope that justice will be served to all perpetrators, no matter how long it takes or where they are located.
Vincent Asselino, President of the ECBA, and Marie-Hélène Proulx, President of the International Criminal Court Bar Association, also participated in this panel discussion.
Other sessions of the ECBA Spring Conference discussed the issues of human rights protection, the rule of law and independence of the legal profession.
Last year's conference was devoted to the confiscation and seizure of assets in criminal proceedings, the activities of the European Public Prosecutor's Office, and attorney-client relations.
For reference: The European Criminal Bar Association (ECBA) is an association of independent lawyers from the European Union member states, the Council of Europe, and other countries.
The Association was founded in 1992 and has since become the leading organization of lawyers in Europe. It brings together criminal defense lawyers and criminal law experts in Europe who defend the fundamental rights of persons under investigation, suspects, accused, and convicted persons.