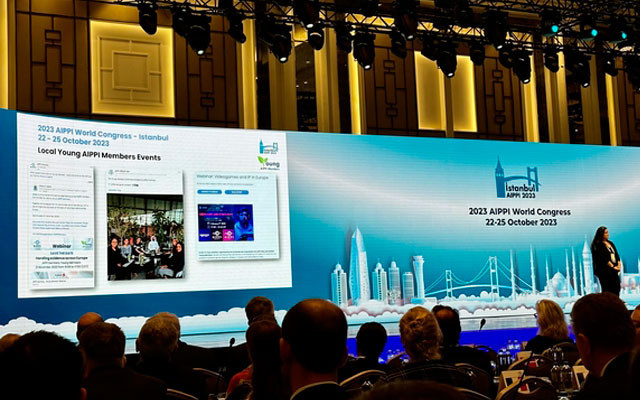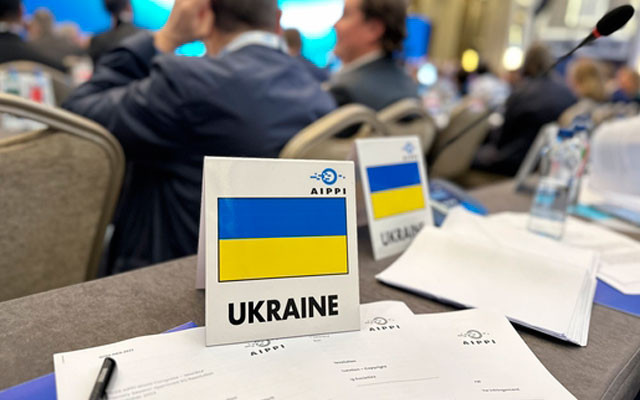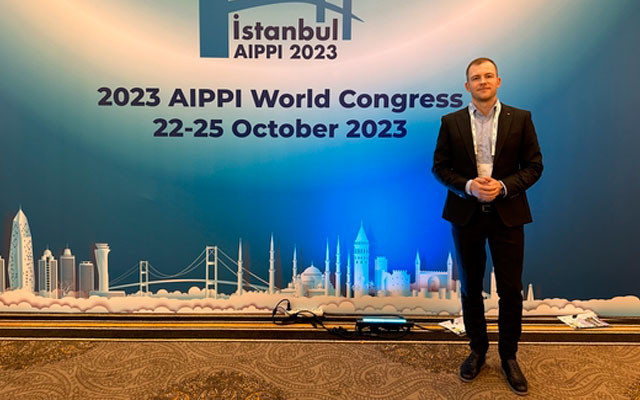 The answers to these and other questions were sought by the members of the Annual International Congress on Intellectual Property, which took place on October 22-25 in Istanbul (Turkey).
The event, which is traditionally organized by the Association Internationale pour la Protection de la Propriété Intellectuelle (AIPPI), was attended by Serhii Barbashyn, Deputy Chairman of the UNBA Committee on Intellectual Property.
Experts from Ukraine prepared and presented an analysis of the national legislation on trademark confirmation, which, among other forty reports from other national and regional groups and independent members of the Association, was used to prepare a draft resolution of AIPPI on this issue.
During the Congress, the final vote was taken on the AIPPI Resolution on the Confirmation of the Use of TM. Among the key provisions discussed and reflected in the document are the following:
There should be no quantitative or time threshold (minimum level) for the evidence required to prove genuine trademark use.
There should be no restrictions on the type of evidence acceptable to demonstrate fair use. All such evidence should be given appropriate weight in the circumstances of the case based on an overall assessment of all the evidence submitted.
Famous or historic trademarks should be subject to the same requirements for proof of use as any other mark.
The evidence of use should include the place, time, extent and nature of the use. However, it should not be required to demonstrate such specific information for each individual piece of evidence, and the evidence should be considered and evaluated as a whole.
Circumstances beyond the control of the trademark owner should be a valid justification for non-use of the TM, and such reasons should be considered on a case-by-case basis. In particular, good reasons for non-use may include: force majeure; policy restrictions or prohibition in the jurisdiction where the trademark is registered; requirement of a license or trademark certificate, which takes a long time to obtain.
The burden of proof to justify non-use of a TM in the event of a well-known event, such as the COVID-19 pandemic, should be the same as in other cases, except that it should not be necessary to prove the fact of such a well-known event in the relevant jurisdiction. However, it is necessary to prove proper reasons for non-use beyond the trademark owner's control and beyond the mere fact of a well-known event.
The final version of the Resolution will soon be published on the website of the International Association for the Protection of Intellectual Property.
AIPPI is the world's leading association of 8000 members from 110 countries. In February 2023, with its support, the National Bar Association of Ukraine hosted a webinar «Video Games and Intellectual Property in Europe».
© 2023 Unba.org.ua Всі права захищені
"Національна Асоціація Адвокатів України". Передрук та інше використання матеріалів, що розміщені на даному веб-сайті дозволяється за умови посилання на джерело. Інтернет-видання та засоби масової інформації можуть використовувати матеріали сайту, розміщувати відео з офіційного веб-сайту Національної Асоціації Адвокатів України на власних веб-сторінках, за умови гіперпосилання на офіційний веб-сайт Національної Асоціації Адвокатів України. Заборонено передрук та використання матеріалів, у яких міститься посилання на інші інтернет-видання та засоби масової інформації. Матеріали позначені міткою "Реклама", публікуються на правах реклами.