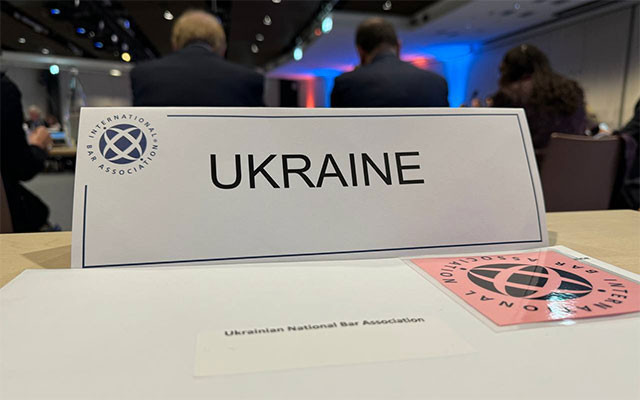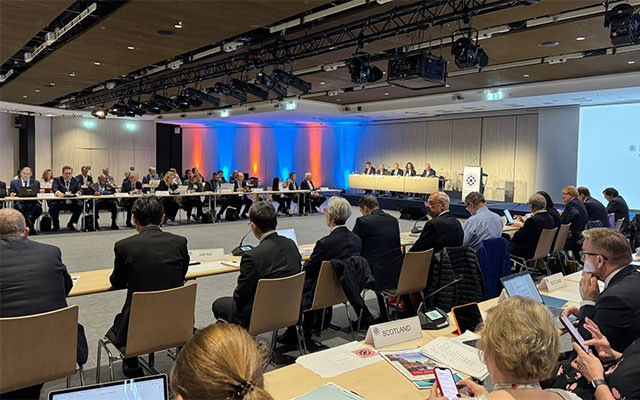 Ukraine remains one of the key areas of the IBA's activities. Its interim results were discussed on November 2 at a meeting of the IBA Council held in Paris as part of the traditional annual conference.
The participants of the event (Ukraine was represented by Valentyn Gvozdiy, Vice President of the UNBA) had the opportunity to get acquainted with the report of the IBA Executive Director Mark Ellis and the relevant financial report, as well as the report of the IBA Commission on Professional Welfare.
Among other projects dedicated to the IBA's cooperation with Ukrainian institutions, the advocacy area was also mentioned.
In particular, on May 22, 2022, Mark Ellis presented to Valentyn Gvozdiy the steps of IBA's support:
conducting training for lawyers who will defend defendants in domestic war crimes trials. Defense in war crimes trials requires «a certain unique understanding», the report says.
create a modular training course that is integrated into the UNBA's training platform to provide lawyers with ongoing training on the defense of international criminal law.
support in informing the public about the important role played by the bar in ensuring the representation of the interests of anyone accused of committing a crime against humanity.
On July 21 of the same year, the IBA announced a partnership with the UNBA to conduct a series of online seminars and held the first of them on the topic of defense. Mark Ellis and Savva Kuzmenko, Director of the Higher School of Advocacy, were the co-moderators. More than 400 people took part in the webinar on Zoom, about 700 watched it on Youtube, and more than 10 thousand on Facebook.
On July 26, the IBA and the UNBA, with the support of the Higher School of Advocacy, held the second legal training. It was devoted to international criminal law and was led by Mark Ellis.
In 2023, the IBA Executive Director made two more working visits to Ukraine (in winter and late summer). They included high-level government talks and discussions with representatives of the legal profession. In Kyiv, he met with Prosecutor General Andriy Kostin, representatives of the Ministry of Foreign Affairs and the Ministry of Justice, the Verkhovna Rada Commissioner for Human Rights Dmytro Lubinets, UNBA Chairman Lidiya Izovitova and her team.
In his speech at the IBA Council meeting, Valentyn Hvozdiy expressed his deep gratitude to the international legal community for their invaluable support of the Ukrainian Bar during the war. His words reflected his gratitude and pride that in such a critical period for Ukraine, the international legal community stands together with Ukrainian lawyers, supporting the human right to defense and justice.
«This meeting confirmed that partnership and solidarity at the international level are the key to upholding human rights and professional standards of the Bar in the face of challenges and threats», commented Vice President of the UNBA.