The UNBA informed the CCBE about the scandalous statements made by the PGO in respect of advocates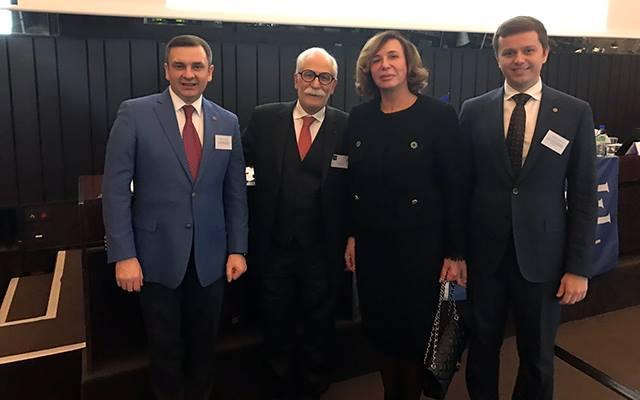 The UNBA sent two separate appeals to the CCBE containing information about the statements made by the Chief Military Prosecutor Anatoly Matios and Prosecutor General Yuriy Lutsenko in respect of advocates in high-profile cases.
Letters to the organization were sent by Mr Ivan Grechkivskyy, the UNBA representative in the CCBE, Chairman of the UNBA International Relations Committee.
The letters mention comments made by the Prosecutor General Yuriy Lutsenko on 6 December 2016 during a live broadcast of the Parliamentary Committee on the Rules and Organization of Work during the examination of a request for "granting consent to the criminal prosecution of MP Vadym Novynskyy".
"The UNBA explained that in his public speech, Mr Lutsenko had breached the constitutional right to legal assistance as he said about the inadmissibility of presence of the advocate at the meeting of the Parliamentary Committee during the consideration of the issue of lifting the parliamentary immunity of its client, MP Novynskyy".
The UNBA regards such statements as restricting defence of citizens' rights and interests, blocking the possibility of defending their legal position, and being a form of pressure on the public defender and discrediting him.
The letters informed about the offensive and derogatory characteristics of advocate Oleg Tatarov, which the Prosecutor General allowed to make immediately after the meeting of the Parliamentary Committee in the presence of media.
The UNBA also informed the European partners about the statements made by the Chief Military Prosecutor on 28 November 2016 in the air of one of the TV channels, which included a call for violence against an advocate in another high profile case.
The Ukrainian National Bar Association has all reasons to assert that the right of the accused to be presumed innocent was violated by this official's public statement made in the media about the advocate. With his public statement, the Chief Military Prosecutor showed demonstrative disrespect to the constitutional role of defenders and the rights of all participants in the trial.
In appealing to the CCBE with the information about these cases, the UNBA indicated that they extend the practice of law enforcement agencies in discrediting the bar in general and defenders in high-profile and political cases in particular. Such actions of the PGO leadership contain a violation of several constitutional provisions, the specialist law, international standards protecting the rights of lawyers and judgments of the European Court of Human Rights.
The UNBA requested the CCBE to appeal to the leadership of the Prosecutor General's Office with the explanation about the need to observe national and international law on the status of the bar and the entailing liability for its violation.
Popular news