Opening of a Cabinet of history of the bar in Dnipro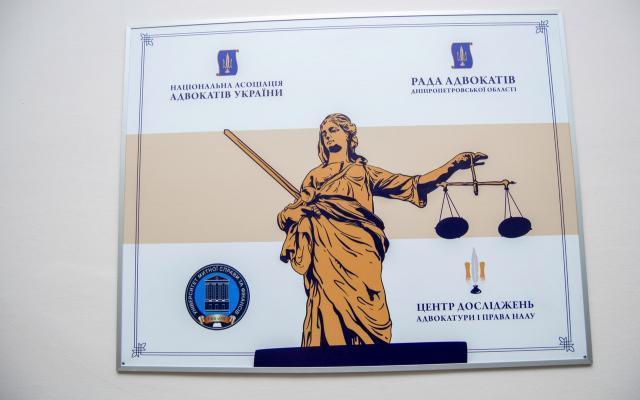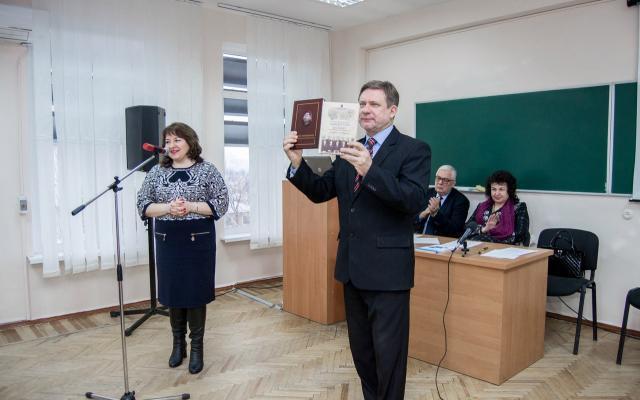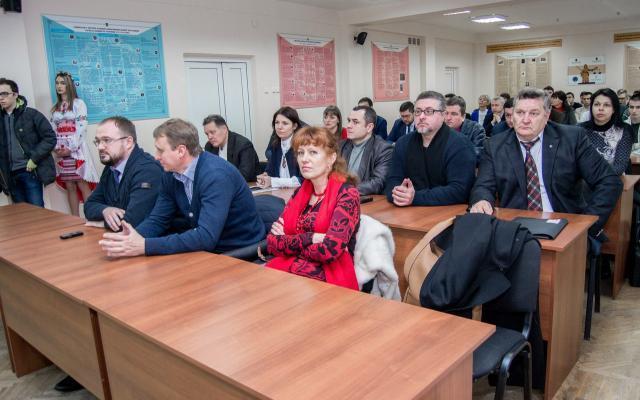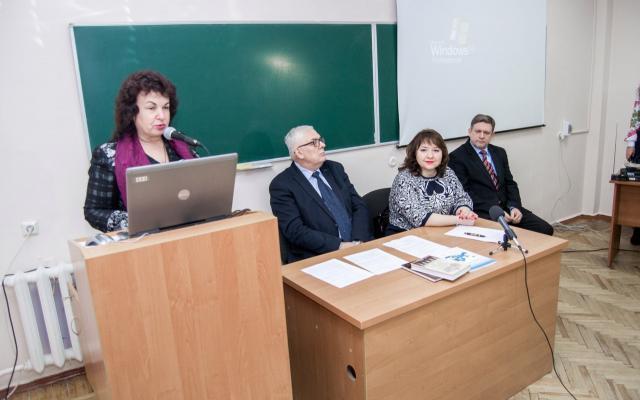 On 19 December 2016, on the Day of the Bar, a cabinet of history of the bar was opened on the Law Faculty of the University of Customs and Finances in Dnipro. The opening took place in a festive atmosphere, which was attended by students, faculty leaders, representatives of the Regional Department of Justice and advocates from the Dnipropetrovsk Region.
Mrs Tetiana Leshchenko, Head of the Dnipropetrovsk Regional Bar Council, made welcoming remarks and spoke about the cooperation between the DRBC and the university. Mr Mykola Verba, Honoured lawyer of Ukraine and Head of the Dnipropetrovsk QDCB, shared his thoughts about what an advocate should be. Mr Tymofiy Dudin, Deputy Chief of the Dnipropetrovsk Regional Department of Justice on State registration, also took the floor. Mrs Iryna Vasylyk, Director of the UNBA Research Centre for the Bar and Law, spoke about the main milestones of the bar of Ukraine and the Dnipropetrovsk Region, about the study stands that the Centre had prepared together with the DRBC for the Cabinet, and presented the publications made by the Centre to the university library. Mr Viktor Chentsov, First Vice-Rector and Chairman of the Academic Council, drew attention of those present at the material and technical base of the university, qualified faculty members and stressed that the opening of the Cabinet was the first step in the active cooperation between the UNBA, the university and the DRBC.
It was also agreed to launch the course on the bar and practice of law at the Law Faculty, to start a separate project at the university - public lectures and workshops on the bar and practice of law - for students from all over the south-eastern region, with the involvement of leading advocates from the region, and to initiate research on the history of the bar in the region.
Popular news