HQDCB confirmed its institutional capacity and effectiveness — Oleksandr Drozdov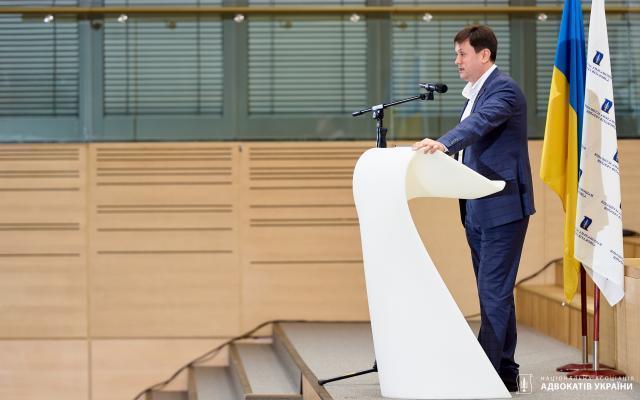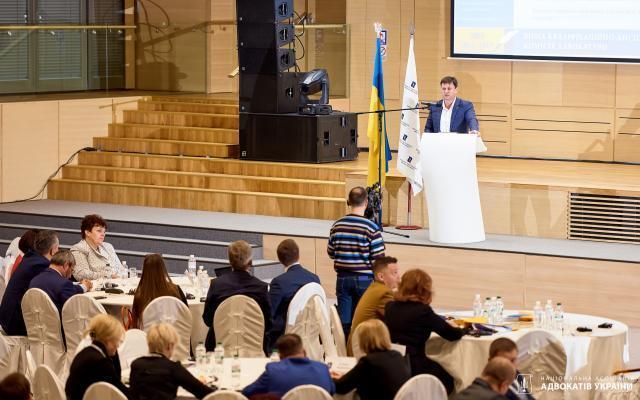 During 5 years of activity, the HQDCB has confirmed its institutional capacity and the effectiveness of its powers and authority provided for by the law.
This was mentioned by the HQDCB Chairman Oleksandr Drozdov during his speech at the international conference "UNBA: 5 Years of Success".
"The HQDCB meetings are held on a monthly basis. Over the past years, we held meetings every month and duly organized our work. And every month we had a quorum, that is, all the colleagues who are representatives of the regions, and the HQDCB leadership takes it very seriously and we understand that all Bar community is watching for us", — said Oleksandr Drozdov, the HQDCB Chairman.
During 2014 we received 763 applications, complaints, appeals and letters. In a period from 2014 till 2016 the number has increased to 2000 thousand. As of the third quarter of 2017, the HQDCB has reviewed about 1400 similar letters. In general, the HQDCB Secretariat estimates that in terms of quantitative and qualitative indicators the volume of incoming correspondence processed starting from 2014 to date reaches 7000 thousand documents.
According to the HQDCB Chairman, the protection and representation of the interests of the bar self-government bodies in courts was also carried out at a high professional level. It is important that in these processes the advocates apply the practice of the European Court of Human Rights.
"In 2016 a very important and fatal decision was made by the Supreme Court of Ukraine. By this time, the complaints were often filed to a court of general jurisdiction, when they wanted to challenge our decisions, and sometimes to courts of administrative jurisdiction. The Supreme Court, at a meeting of two chambers of civil and administrative jurisdiction, has ruled that disputes with the HQDCB shall be resolved by the administrative courts", —recalled Oleksandr Drozdov, the HQDCB Chairman.
The presentation of results for the 5 years of HQDCB activities can be found by following this link.
Popular news