Bar reform cannot be introduced contrary to European standards — Ivan Hrechkivskyi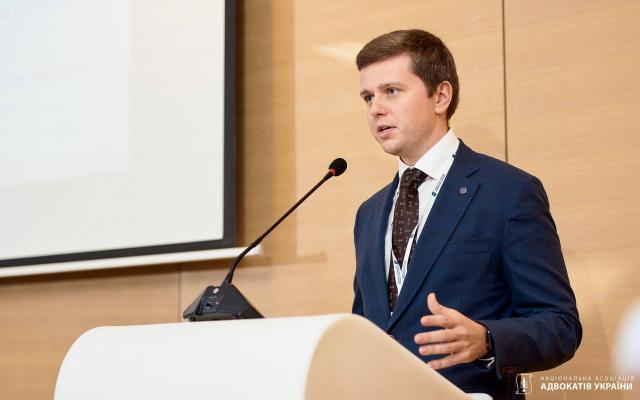 The Bar reform cannot be introduced contrary to European standards and by substituting the subject of legal profession representation.
This was mentioned by Ivan Hrechkivskyi, the Head of the International Relations Committee in his interview to Yurydychna Praktyka Newspaper.
"UNBA, as a representative of the Bar, is not opposed to the changes as such. But we are against the way they are trying to change our law. We are against the substitution of the concepts and the removal of UNBA from the decision-making on the future of the Bar. And this is not a whim, it is a fundamental principle of the independence of advocates, approved by the United Nations in 1990: if there is an independent association of advocates in the State, any further amendments to the law on the Bar shall be implemented with the participation of representatives of the legal profession", — said Ivan Hrechkivskyi.
According to him, the submission of a draft law, approved without the participation of UNBA representatives, for the assessment by international experts of the Council of Europe also substitutes the international instruments for obtaining a full assessment of laws on compliance with the standards of law and democracy.
"There is also a substitution of concepts in the address to the Council of Europe experts. Its experts have only the right to determine whether the proposed changes comply with the minimum standards of independence of the Bar or not. Most likely, they meet the minimum standards. Another thing is that the standards laid down by the effective law are much higher than the minimum. However, the Council of Europe experts do not have the right to compare two documents, since it is an exclusive right of the Venice Commission, which, by the way, has highly assessed the current law twice", — said the Head of the UNBA Committee.
Given the above, the UNBA, with the support of ССВЕ, will initiate a full assessment of the draft law by the European Commission for Democracy through Law.
"The CCBE and, in particular, the PECO committee members dealing with the problems of the Bars in the countries of Eastern Europe, do not understand the approaches taken by the Ukrainian authorities to solve the issues of the Bar, and, of course, they express their support not so much to us personally, but to the fundamental principles of independence of the Bar, which should be observed by civilized countries", — said Ivan Hrechkivskyi.
Full text of the interview can be found by following this link.
Popular news