The Bar Council of Zakarpattia region organized a special meeting regarding the draft law 9055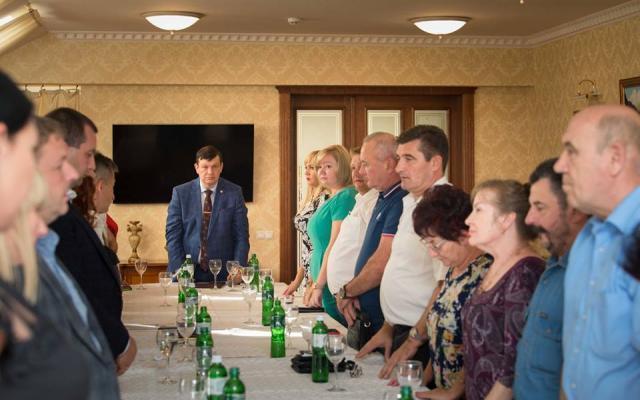 On September 12, 2018, an extraordinary meeting of the Bar Council of Zakarpattia region was held.
During the event, important aspects of the new reform on the Bar were discussed, which is to be legalized by the adoption of the draft law No. 9055 dated September 6, 2018.
"An emergency meeting of the Bar Council of the region was caused by important events in the first place - the advocates are experiencing multi-vector attack on the state's part. It is clearly illustrated in the draft law No. 9055. Consideration of this draft law is determined by the President as urgent. But according to many experts, the content of the project does not meet international standards and democratic procedures for the implementation of reforms, in fact, it restricts the rights of advocates and undermines the ability to protect people", - stated in the message of the Bar Council of Zakarpattia region.
According to the Head of the Regional Bar Council, Oleksii Fazekosh, "discussions on additional guarantees for defenders are merely a sham, because the relevant provisions of the draft law during the second reading may simply disappear, but the "stories" of liability will remain under any conditions. In fact, the main changes will relate only to the bar self-government and a narrowing of the rights of advocates."
Potential rights restrictions include such provisions of the draft law as grounds for refusal in response to advocate's inquiries. The liability for abuse of the right to advocate's inquiry is established, even though an inquiry is one of the main tools of the advocate's work. The CPC introduces provisions that allow the investigator to doubt that the advocate's documents contain legal privilege. In addition, investigators and prosecutors, judges almost at their own discretion will be able to attract other defenders than those with whom the client concluded the contract on legal aid provision (Article 53 of the CPC). Article 372-1 of the CPC was specifically created to deal with advocates".
Members of the Bar Council of Zakarpattia region have resolutely opposed the adoption of the draft law in its current wording. Moreover, advocates urge all colleagues to join the support of an alternative draft law that will meet the real needs of the bar.
Popular news