UNBA supported the pilot project of involving the students to pro bono legal assistance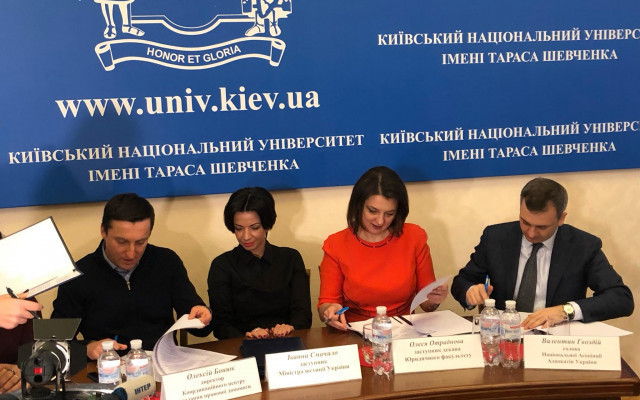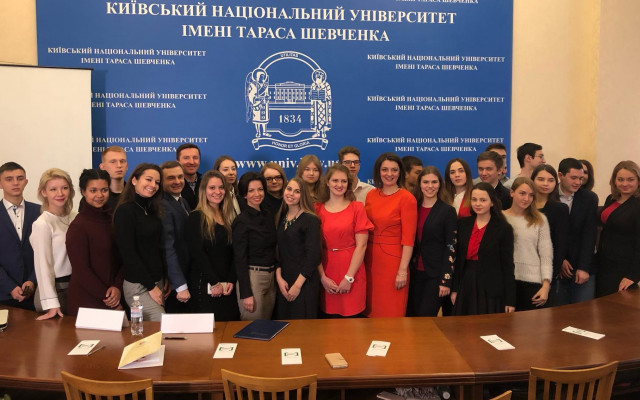 The pilot project of the law clinic "Pro bono" of Taras Shevchenko National University of Kyiv providing free legal assistance will begin early in 2019. First of all, it is about providing primary legal aid, and then there will be considered a possibility of representation in of citizens' interests in minor cases in the courts.
This is the joint initiative of the law clinic and the Coordination Centre for Legal Aid Provision, which will be implemented with the support of the Ministry of Justice of Ukraine and the Ukrainian National Bar Association.
The Ukrainian Legal Aid Foundation joined the cooperation. Eventually, international partners will also be involved. Memorandum on cooperation on the implementation of the pilot project was signed on December 14.
The students of the Faculty of Law of the National University of Kyiv will study a special course on the development of communication soft-skills on working with vulnerable groups of clients. They will undergo a production and pre-diploma practice at the centers for the provision of legal aid. In addition, students involved in the law clinic work will have an internship at the committees of the Ukrainian National Bar Association.
In addition, the Faculty of Law of the National University of Kyiv, the Association of its graduates, UNBA, the Ukrainian Legal Aid Foundation and the Coordination Centre agreed on the joint development of curricula and distance courses for students who are invited to work in the law clinic. They will also conduct joint activities aimed at raising the skills of the staff of the legal aid system, the teaching staff, and students of the University. The scientific and pedagogical staff, postgraduate students and doctoral students of the University will be involved in the development of proposals for draft laws and other normative and legal acts in the field of providing legal aid.
In the future, a pilot project for the creation of an independent provider of free legal aid based on law clinics is planned to be extended all over Ukraine.
More about the project here.
Popular news