UNBA Committee on protection of advocates' rights will address the National Police on the issue of pressure on advocate Boldin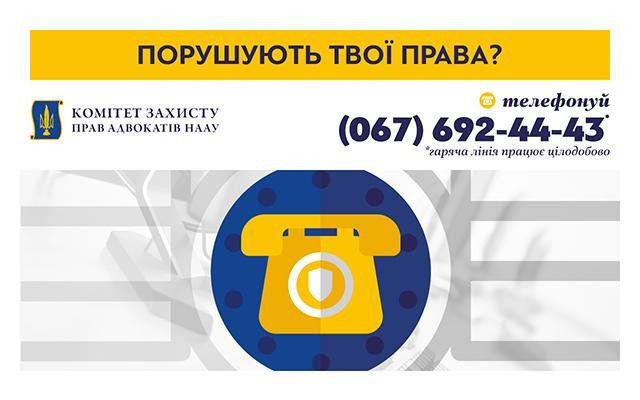 The Head of High Revision Bar Commission Maksym Boldin addressed the Committee on protection of advocates' rights with a request regarding the spread of untrue negative information on the Internet about him as an advocate. According to him, the above-mentioned information impugns his honour, dignity and business reputation, as well as contains identification of the advocate with his client.
The Committee reviewed this request and concluded that the circumstances stated in the request show that unknown persons are taking actions that violate the prohibition of identifying an advocate with his client under the Law "On the Bar and Advocacy". Thus, according to Part 1 of Art. 23 Law, Professional rights, honor and dignity of an attorney are guaranteed and protected by the Constitution of Ukraine, this Law and other laws, in a variety of ways, in particular:
it is prohibited to identify an attorney as his/her client;
honor and dignity of an attorney are under protection of the state, and any encroachments thereupon shall entail liability established by law.
International standards also provide that attorneys shall not be identified with clients and their cases in connection with the performance of their professional duties.
In these actions, the Committee sees signs of a crime under Part 1 of Art. 397 of the Criminal Code of Ukraine (interference with the activities of a defender or representative of a person), and considers it necessary to contact the bodies of the National Police of Ukraine.
The Committee will continue to monitor developments in the current situation.
Popular news