For Advocate
Access to the profession
Qualification exam
If you wish to pass a qualification exam in order to acquire the right to practice law in Ukraine, you need to...
Traineeship
The procedure of traineeship by persons who have successfully passed the qualification exam and obtained a certificate of the right to practice law is regulated by...
Dear visitors of the UNBA official portal,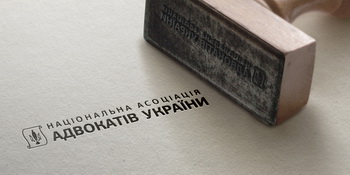 The Ukrainian National Bar Association (hereinafter – "the UNBA") was established pursuant to the Law of Ukraine "On the Bar and Practice of Law" and is the all-Ukrainian non-governmental non-commercial and non-profit professional organization that unites all of the advocates of Ukraine with the aim of ensuring the implementation of the objectives of legal profession. It was established on the basis of professional membership.
On our portal everyone can get acquainted with the goals and objectives, directions of activities, UNBA structure and news, to find useful information and practical recommendations. The portal's content is regularly updated.
Реклама:Report on international charitable assistance;
International Charitable Assistance for UNBA;
Unba Report 2020;
The UNBA Report on violation;
About UNBA рекламний;
Рекламный блок 2;
Рекламный блок Буклет Страхования;
Рекламный блок 3
До уваги!