Bar Associations of other countries are interested in UNBA's experience in introducing innovative IT-products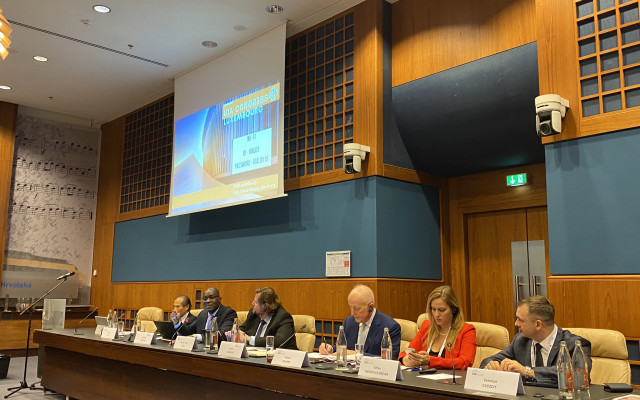 At the 63rd Congress of the International Bar Association in Luxembourg, the deputy chairman of UNBA Valentyn Gvozdiy presented innovative IT products, which were introduced by the National Association of Advocates of Ukraine for the modernization of advocacy activities and work Self-government. In particular, the two most significant projects – the Unified Register of Advocates of Ukraine and the personal electronic cabinet of attorneys, which is connected to a number of services for attorneys.
"The URAU is an integrated system that we can proudly talk about. The service contains information about the number and personal composition of advocates of Ukraine which really help them in their work. And it turns out that the national advocacy tour of many countries of the world has no analogues of such a single secure database. Our second innovative IT product is a platform that makes it easy for lawyers to undergo professional development. The same Web resource now contains information about all activities, options for registration, and enrollment of points of professional development. It is an innovation in the world market and many national associations of other countries have expressed a desire to introduce a similar program in their own countries, "-said Valentyn Gvozdiy on the results of the event for the international Leaders of the Bar Association in the Congress of UIA.
Deputy chairman of UNBA is participating in the work of the 63rd UIA Congress, which is taking place from 7 to 10 November in Luxembourg. The event annually gathers more than 1000 lawyers from all over the world to discuss important legal issues. The topics of this years' Congress were: "Innovation and law: where passion meets the mind" and "Business and human rights".
"On the first day of the Congress, the question of professional independence of lawyers, advocacy secrets and Ethics was discussed," said Valentyn Gvozdiy.
Popular news