"Ukrainian National Bar Association to Speak at "The EU and its Eastern Neighborhood" conference in The Hague"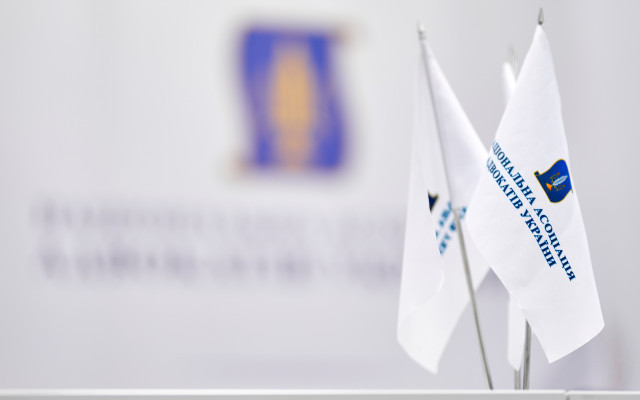 Press Announcement
November 18, 2021
For Immediate Release
(The Hague) – The Ukrainian National Bar Association is invited to speak at the upcoming conference "The EU and its Eastern Neighborhood" to be held in The Hague on November 23. The event is organised by the LINKS Europe Foundation in collaboration with The City of The Hague and with the support of The Hague Humanity Hub. The event is part of the series "Conversations on the Future of Europe and the World" and aims to contribute to the debate within the framework of "The Conference on the Future of Europe".
Representatives of the Dutch government and of EU institutions, Ambassadors and diplomats from a number of countries and representatives of think tanks and civil society organisations will be among those participating.
Three leaders from the Ukrainian National Bar Association (UNBA) will speak including President Lydia Izovitova who will give the keynote address. Vice President Valentin Gvozdiy and Ivan Grechkivsky the Head of the International Relations Committee will give remarks. The panel will be moderated by Ambassador Robert Serry and Lino Brosius the Senior Program Manager for the Center for International Legal Cooperation (CLIC) and Brian Mefford from the Atlantic Council think tank will also speak.
"We are delighted to take an active role in the EU and Eastern Neighborhood conference in The Hague. It's an opportunity to share Ukraine's experience in rule of law and issues of importance in the legal sphere" said President Lydia Izovitova. The Ukrainian National Bar Association is a network of more than 60,000 members across Ukraine and a leading organization in legal reform issues. Izovitova added, "for UNBA its important that we are able to inform the European audience of the challenges facing our country and how we are contributing to the solutions".
The Eastern Partnership countries include Ukraine, Georgia and Moldova which have EU aspirations for membership, as well as Armenia, Azerbaijan and Belarus. The conference takes place on the eve of the EU-Eastern Partnership Summit in December which will take stock of the importance of these relationships and how to work in the future. Other panels will be held on the topics of "The EU and the process of reform and renewal in the Eastern Neighborhood: 6 countries and a giant elephant in the room" and "The EU and conflicts in the Eastern Neighborhood".
Popular news