Meeting with the Head of the Project on Judicial Reform in Ukraine of the Center for International Legal Cooperation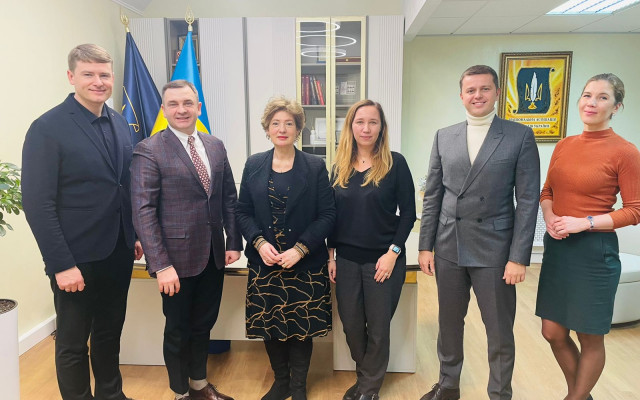 UNBA held a meeting with the Head of the Project "Judiciary and Society in Ukraine" of the Center for International Legal Cooperation, Deputy Chairman of the District Court of Amsterdam for International Cooperation and the Rule of Law Esther de Roy and Project Manager Yoke Pisters.
During the conversation, the key directions of the project implemented by the Center in Ukraine with the support of the Government of the Netherlands since 2020 were discussed.
The discussion was attended by the UNBA Vice-President Valentyn Gvozdiy, Chair of the UNBA International Relations Committee Ivan Grechkivsky, UNBA Committee Coordinator Anna Garo, Head of the UNBA Secretariat Vadym Krasnyk.
In particular, the project seeks to change the relationship between the judiciary and society, focusing on the development of judicial self-government and the development of self-government in the judicial system, promoting professional level of judges and court staff.
The project's activities are focused on the analysis of fundamental values of justice and the foundations of public confidence in the judiciary, conducting trainings on quality assurance and proper justification of court decisions that will result in proper perception of court decisions by citizens; round tables on efficiency, timeliness, transparency and the expected course of court hearings; seminars to develop recommendations for improving the judicial process, expert discussions and knowledge exchange between the judicial communities of Ukraine and the Netherlands.
Details about the project can be viewed at
the Center's website
Popular news