Webinar «Videogames and IP in Europe» to be held on 9 February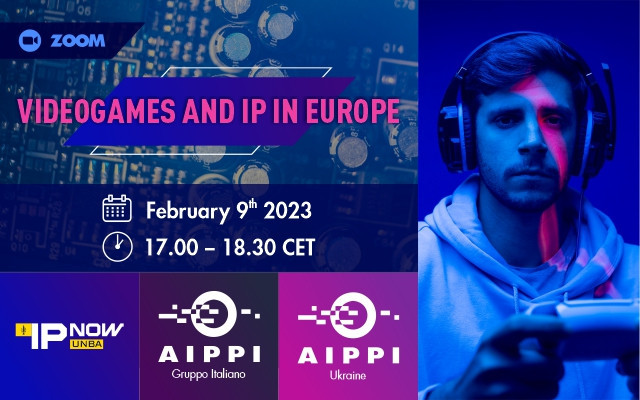 UNBA, upon initiative of the Intellectual Property Committee jointly with International Association for the Protection of Intellectual Property (AIPPI) organize a webinar «Videogames and IP in Europe».
Date and time: February 9 at 17:00 (CET).
Event format: online (Zoom).
Language of event: English.
During the meeting, lawyers will discuss identification and transferring IP rights in IT, what you can protect in computer games, litigation strategy in Hungary and ADR systems in Italy.
Speakers:
- Simona Lavagnini - secretary of AIPPI Italy;
- Chiara Pappalardo - lawyer, AIPPI Italy;
- Sergiy Barbashyn - IP attorney, AIPPI Ukraine, Vice-Chair of the UNBA Intellectual Property Committee;
- Michał Przyłuski - European Patent Attorney, AIPPI Poland;
- András Cserny - attorney-at-law, AIPPI Hungary;
- Lorenzo Micacchi - lawyer, AIPPI Italy.
Link for registration to the webinar: https://bit.ly/3WHLxJq
Also, you can join the webinar without registration: https://bit.ly/3XSRrZB
Contact person: Alina Cheremys, a.cheremys@unba.org.ua.
Popular news