Protection of the rights of Ukrainian lawyers goes international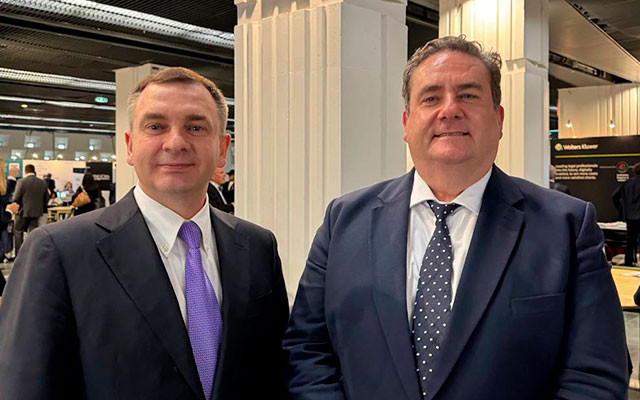 The Law Society of England and Wales will provide institutional support to the Ukrainian National Bar Association. To protect the rights of lawyers at the international level, the project «Lawyers at Risk» has been launched.
The relevant agreements were reached on November 30 during a working meeting of the UNBA Vice President, Mr. Valentyn Gvozdiy with the President of the Law Society of England and Wales, Mr. Nick Emmerson.
«Protection of professional rights and guarantees has become a very important aspect of our work today», - said Mr. Gvozdiy, - because, unfortunately, we constantly observe violations. And this is unacceptable in a country where the rule of law is in place».
One of the key topics discussed at the meeting was the holding of a joint conference on the reconstruction of Ukraine and the role of lawyers in this important process. The parties emphasized the importance of such an event for supporting state-building and the development of Ukraine's legal system.
As a reminder, the Law Society of England and Wales is an independent professional body for lawyers in the United Kingdom and Wales that actively promotes the legal system of these countries internationally, working to expand markets for its members, and defending human rights both at home and abroad.
Popular news