In the near future, the government will submit a bill to strengthen the protection of the rights of participants in criminal proceedings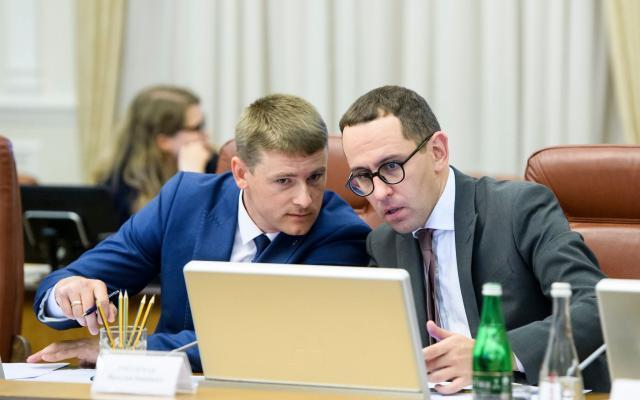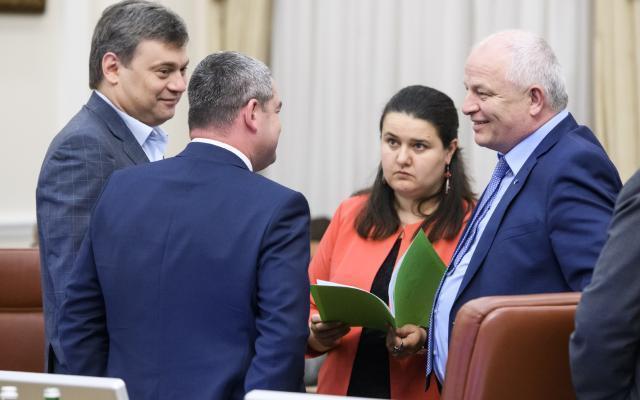 On June 11, the meeting of the Interdepartmental Commission for ensuring the observance by law-enforcement bodies of the rights and legitimate interests of persons under the chairmanship of Prime Minister Volodymyr Hroisman took place.
The commission consists of the First Vice Prime Minister of Economic Development and Trade Stepan Kubiv, acting director Minister of Finance, Governmental Commissioner for Investments Oksana Markarova, representatives of business associations, employers, head of the UNBA secretariat Vadym Krasnik.
During the meeting the parties discussed the practical implementation of the law on amendments to certain legislative acts on ensuring compliance with the rights of participants in criminal proceedings and other persons by law enforcement agencies during the pre-trial investigation.
The law was іnitiated by the Cabinet of Ministers and passed by Parliament in November 2017 . The purpose of this law was to resolve the problematic issues arising during the pre-trial investigation of criminal proceedings by law enforcement agencies involving business entities, which are outlined, in particular in the system report "Abuse of powers by law enforcement agencies in their relations with business" prepared by the Council business is an ombudsman.
The law provides that litigation and pre-trial investigation is automatically recorded through audio and video recording media. In addition, a lawyer must always attend a search. Under this law, evidence obtained by law enforcement officers in violation of these norms will be declared inadmissible in court. In addition, the new law introduces punishment in the form of restraint of liberty for up to 5 years for the disclosure of pre-trial investigation data that humiliates people. Currently, to improve the effectiveness of this law, the interdepartmental commission is preparing a package of amendments to the Civil and Criminal Procedural Codes, as well as the Law "On the Procedure for Compensation of Damage Inflicted on Citizen by Unlawful Acts of Bodies Investigating Operations, Investigations, Prosecutors and the Court".
At the meeting of the commission, the chairman of the State Judicial Administration presented a report on the number of decisions made by investigative judges on search permission without the full technical fixation of the meeting. The Business Ombudsman provided information on the results of consideration of complaints received by the Commission. It was decided to send to the General Prosecutor's Office and the SFS materials for conducting an official investigation into the violation of the rights of two business entities at the stage of pre-trial investigation.
Photo by the press service of the Cabinet of Ministers of Ukraine
Popular news