Bar Council of Chernihiv Region presented the reform of the continuing professional development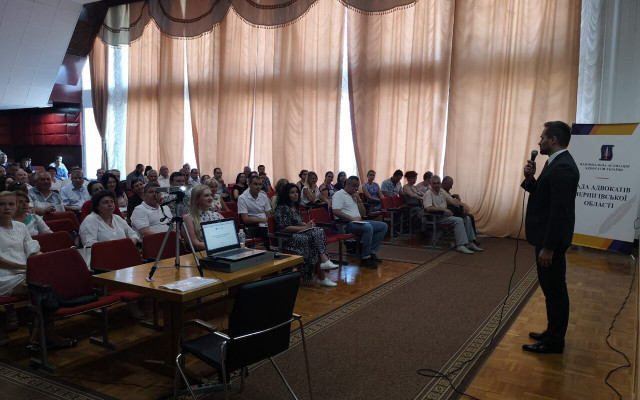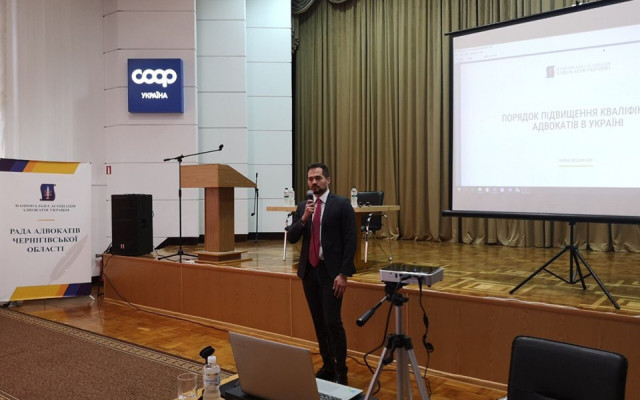 On June 15, at the invitation of the Head of the Bar Council of Chernihiv Region Galyna Yakuba, head of the Center for Accreditation of the Higher School of Advocacy of the UNBA Savva Kuzmenko presented a new edition of the Continuing Professional Development Order.
During the presentation, advocates of the Chernihiv region discussed the issue of examination, the payment or free of charge of the trainings in accordance with the new Order, electronic and hard copy certificates.
We express our gratitude to the Head of the Council and each advocate of the renowned city of Chernihiv for the possibility of a professional discussion of the issues of continuing professional development.
We remind you that from July 1, 2019, all professional development trainings across Ukraine will be posted on the website of the Center for Accreditation of the Higher School of Advocacy of the UNBA: cpd.hsa.org.ua
Popular news