New course by the European Council HELP Program «Prohibition of improper behavior» was launched in Ukraine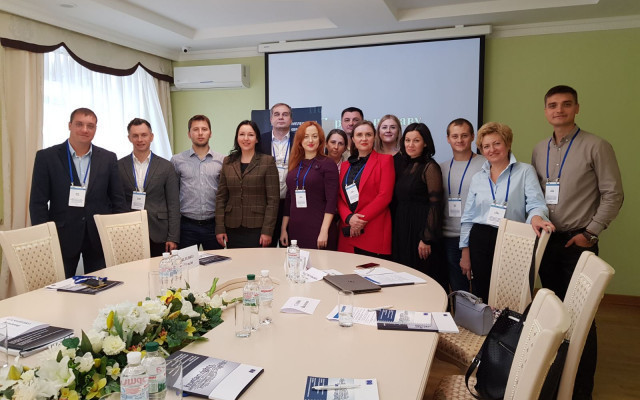 On October 4th 2019 in Kyiv at the premises of National Academy of Prosecutors of Ukraine there was held the first meeting within the framework of the European Council's project «Strengthening of implementation of European standards of human rights in Ukraine on topic «Prohibition of improper behavior in law enforcement, safety and other compulsive contexts».
Launching of this course occurs for the mixed group of representatives of different legal professions-advocates, prosecutors, investigators of SBI, which will allow to study the most problematic questions of bad behavior comprehensively, to sum up the practice and to share their experience. It will be counted for further course development and adaptation fro Ukraine.
Among the most popular questions, the issues of fact of improper behavior qualification, guarantees against improper behavior, allowability of evidence, current judicial practice, international and national standards about improper behavior are considered. Together with participants of the event are discussed actions for increasing the effectiveness of investigations by the facts of improper behavior, and also methods for prevention and counteraction to this phenomenon.
This educational course was elaborate by the specialists of Council of Europe and for couple years had been accomplishing the educational mission for lawyers for all over Europe. The authors of Ukrainian adaptation of this course are Zoya Zagyney-Zabolotenko and Olga Podilchak.
The course will be launched on online platform of Council of Europe HELP, which is already well-known by Ukrainian lawyers. As well as other Council of Europe courses, this course provides systematized collection of information and materials, which give an opportunity to study this topic thoroughly. This course provides distance learning on this platform.
Popular news