UNBA delegation is attending a CCBE meeting in Vienna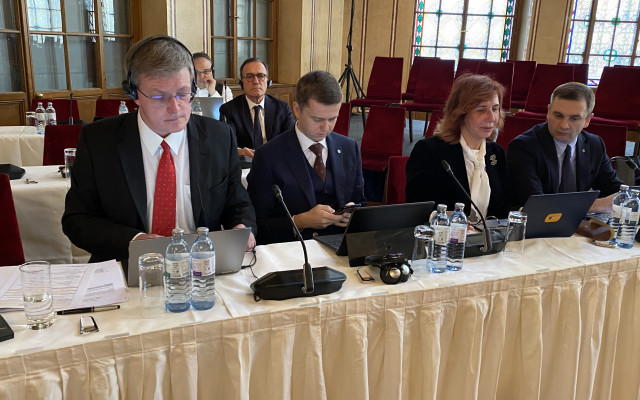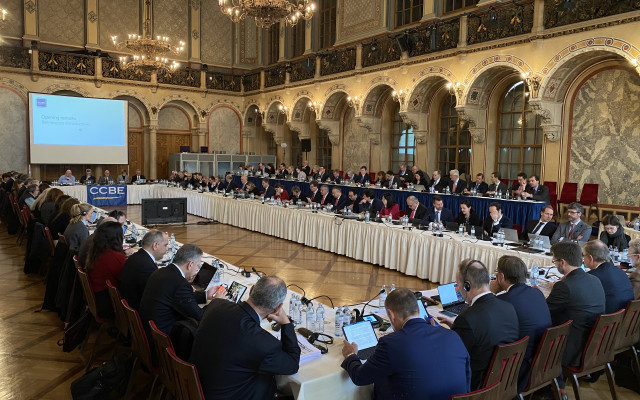 The UNBA delegation, led by UNBA and BCU Chairman, Lidiia Izovitova, attends the plenary session of the Council of Bars and Law Societies of Europe in Vienna, marking the 60th anniversary of Europe's largest professional advocacy organization. The Ukrainian Advocacy is represented by the UNBA and BCU Deputy Chairman, Valentyn Hvozdii, the Head of the Supreme Bar Audit Committee Maksym Boldin, and the Chairman of the Committee on International Relations Ivan Hrechkivskyi.
UNBA has observer status in the CCBE and is a party to the Memorandum on Mutual Recognition of Professional Development in Europe, which enables Ukrainian advocates to earn points for study abroad.
"For Ukraine, the crucial role of the CCBE is to protect the rights of advocates and the guarantees of advocacy at the international level. The organization is constantly drawing attention to these issues worldwide. So, last year, the CCBE sent 78 letters to 31 countries in defense of advocates whose rights and independence were threatened", said UNBA and BCU Chairman, Lidiia Izovitova.
The UNBA systematically informs the CCBE regarding the pressure on advocates in Ukraine. Thus, in 2019, 4 applications were received from the UNBA concerning the deprivation of advocate Tselovalnychenko's right to practice in the ECHR; on the decision of the BCU on the priority of the principles of the advocates' activity in rendering professional legal assistance (adopted in response to the violation of the rights of lawyers by the judges of the Supreme Anti-Corruption Court), and on obstruction of the work of the State Control Committee in Odessa. These appeals are on the agenda of the PECO Committee, which deals with the defense of the rights of advocates in Europe at the CCBE.
During the meeting of the CCBE Standing Committee, criminal issues were discussed in connection with the introduction of the post of prosecutor; issues of corporate social responsibility for bar associations in the aspect of diversity, draft CCBE legislative regulations on artificial intelligence. The event was attended by the leadership of the CCBE, presidents of the organization over the past 20 years, delegations from 32 CCBE member countries, delegations of associate members and observers, committees and working groups of the CCBE.
Popular news