During 2020 almost every day attorneys applied for violations of their rights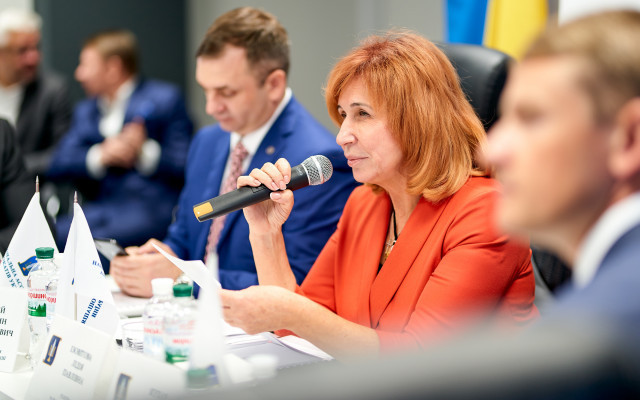 Violations of attorneys' rights remain a central issue in activity of the Ukrainian National Bar Association (hereinafter – UNBA) throughout its existence.
For 9 months of 2020 attorneys 97 times claim the violation of their rights to regional bar councils. During this period Bar Council of Ukraine (hereinafter – BCU) received 83 appeals. The UNBA Committee for the Protection of Attorneys' Rights received 73 appeals during first three quarters of this year.
This was announced by the Head of UNBA, BCU Lidia Izovitova during a meeting of the BCU on December 18th.
The most frequent violations of attorneys' rights occur in Kyiv region and Kyiv city, Odesa and Dnipropetrovsk region. There are the biggest numbers of searches and detentions. Thus, in the third quarter in Ukraine 62 authorized searches of attorneys took place, 18 of them were in the Kyiv region.
During this period, regional bar councils made 95 searches and detains of attorneys. Most often it happened in Kyiv region (36 times), Odessa region (23 councils), Kyiv city (19 times). In addition, during July-September another 33 searches and detentions of attorneys took place without notifications to the regional bar councils, which constitutes a violation of the Law "On the Bar and Legal practice". Kyiv region (18) and Odesa region (8) hold negative records for the number of such cases.
In 2020 the legal community faced the problem of violations of attorneys' rights by judges, and not only the Supreme Anti-Corruption Court. One week ago in the Zaporizhia region there was a glaring case when an attorney was attacked in the courtroom, and law enforcement officers took part in it.
"It is important that these statistics are as widely known as possible, because direct violations of the relevant law should be known not only to attorneys or law enforcement agencies. Journalists and society should be aware about this. We always make every effort to ensure that both specific stories and such analytics are available to the press, and journalists should be our allies in this," said Lidia Izovitova.
Popular news