UNBA's experience can be used in any country to develop the independence of the bar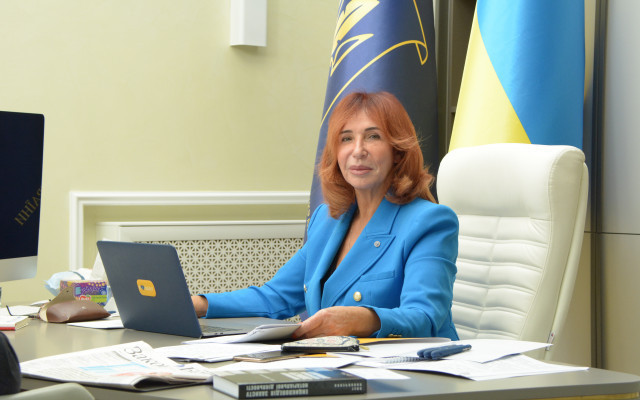 The Ukrainian Bar is ready to share its experience with the bar of different countries to build an independent institution.
This was announced by the President of UNBA, BCU Lidiya Izovitova during the conference "EU and Eastern Neighborhood", which took place in the Hague on November 23, 2021.
"On today's platform, which covers the professional audience of all member states of the Eastern Neighborhood of the European Union, I would like to demonstrate the openness of the Ukrainian legal profession to share its own experience of building an independent legal profession," said Lidiya Izovitova.
Among the successful projects she named the creation and development of the Unified Register of Advocates of Ukraine, the system of professional development, strong self-government and more. In addition, in her opinion, foreign colleagues may be interested in the core law "On the Bar and Practice of Law" in 2012.
President of UNBA, BCU noted that for 9 years this law has not changed significantly, which indicates that it implements European standards of legal profession independence and provides the legal community with effective tools for building a self-governing organization capable of ensuring a high level of professional standards of advocates and guarantee advocates to protect their rights and guarantees.
"The experience of the Ukrainian Bar in the implementation of this law can be used with the support of European institutions in any country of our region in order to strengthen the bar as a human rights institution in the interests of all citizens. We are ready to participate in any projects, events and consultations on the transfer of our success, our know-how, "said Lidiya Izovitova.
Currently, the Ukrainian Bar maintains contacts with colleagues in the countries of the Eastern region. In particular, relations with the bar associations of Azerbaijan, Georgia and Kazakhstan have already been established and developed. Relations include exchanges of visits, invitations to professional events on a national scale, mutual support within international organizations such as the CCBE or the Council of Europe, the provision of expertise on changes to national legislation, and more.
Popular news