Partnership for the protection of human rights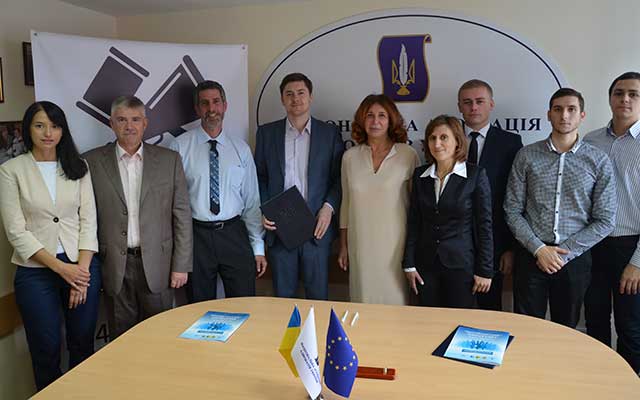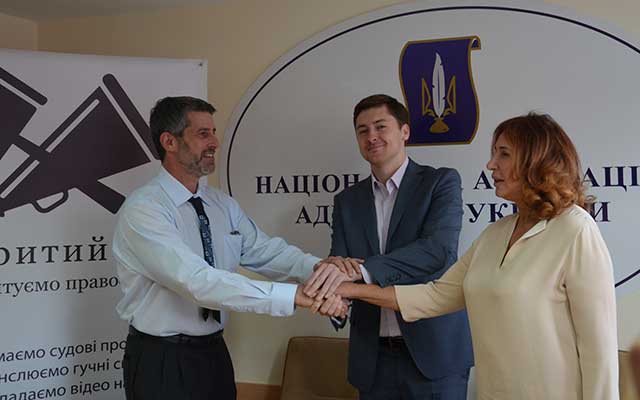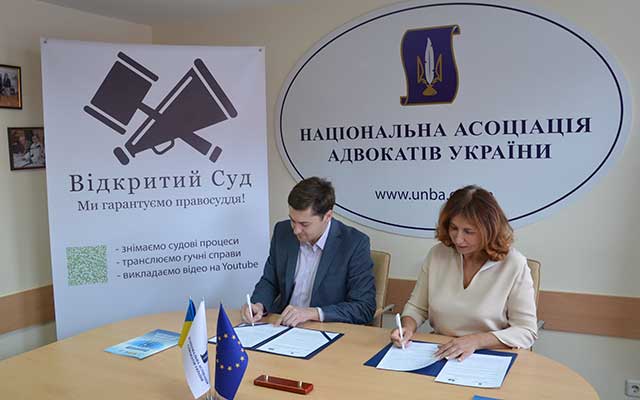 Today, on 23 September 2015, the official signing of the Agreement on practical implementation of the Declaration on Human Rights in Criminal Proceedings took place on the premises of the Ukrainian National Bar Association between the UNBA and the NGO "Open Ukraine" within the framework of the project "Open Court".
The Agreement finds its basis in the aspirations of the UNBA and the project "Open Court" to bring law enforcement in line with the high national and international standards of criminal proceedings.
The bar plays a fundamental role in the protection of human rights and freedoms and in administration of fair justice. Therefore, cooperation with the project "Open Court" is important and promising for the introduction of the European quality standards in the administration of justice.
On the part of the Ukrainian National Bar Association the Agreement was signed by its President Mrs Lydia Izovitova, and on the part of the project "Open Court" - by its head Mr Stanislav Batryn. The event was also attended by Mr Mark Segal, Chief expert of the EU Project "Support for Justice Sector Reforms in Ukraine" and by Mrs Ganna Kolesnyk, Head of the Committee for Human Rights Protection.
Pursuant to the signed Agreement, the main areas of collaboration and cooperation will be the following:
development of an open dialogue between judges, prosecutors, investigators and lawyers in order to raise respect for adversarial criminal proceedings, equality of arms and harmonized application of the law;
enhanced professional ethics and conduct of lawyers, judges, prosecutors and officials of other law enforcement authorities in order to prevent human rights violations in criminal proceedings;
elaboration of effective mechanisms of protection of human rights in criminal proceedings and the mechanisms of protection of the advocates' rights and safeguards of legal profession, which will include measures to restore the rights violated by illegal actions and inevitability of responsibility of a person who committed the violation;
development of agreed proposals and recommendations to draft laws and other regulations in the field of criminal justice.
For information: the UNBA has been cooperating with the project "Open Court" already for a long time. Thus, with the participation of Stanislav Batryn, round tables, conferences and meetings with the UNBA leaders have been held.
The project "Open Court" was created as part of the NGO "Open Ukraine" project.
Popular news