Due to the lack of power, the Conference of Advocates of Kyiv City failed to form the Bar self-government of the capital - decision of the BCU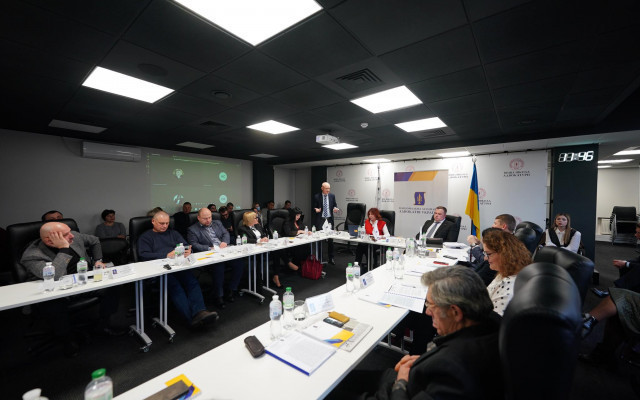 The Bar Council of Ukraine found that the Reporting and Election Conference of Advocates of Kyiv City on November 7, 2021, as lacking power. Therefore, the decisions it adopted entail no legal consequences.
The relevant decision of the BCU was adopted based on the results of the conclusions of the Working Group at a meeting on January 28, 2022.
As a result, in Kyiv there are no duly elected Chairs of the Bar Council and the Qualification and Disciplinary Commission, the Audit Commission, as well as Bar Council, QDCB, RACB have no members standing, as none were properly elected; there are no representatives of the Kyiv legal community in the BCU and HQDCB.
BCU acknowledged that advocates Petro Riabenko, Kateryna Nikitiuk, Ihor Cherezov, Valeriy Kostryuk, Yuriy Gryhorenko, advocates Oleg Bereziuk, Oleksandr Voznyuk, Valeriy Jiautov, Oleksandr Dulsky, Serhiy Kravchuk, Tetiana Myronenko, Rostyslav Pukalo, Vladyslav Sitiuk, Yevhen Yakyma, Zoya Yarosh, Vadym Krasnyk, Serhiy Shutyii, Volodymyr Klochkov, Andriy Podosinov, Mykola Holodnyak, Ihor Korzhuk, Eduard Uhrynchuk, Nadezhda Korinna, Rovshanbek Rozmetov, Elena Naumova, Sergey Trofimov, Alexander Chernykh, Olga Begunova and Sergey Laputko; Volodymyr Voloschuk, Serhiy Komlev, Olena Karnaukh-Holodnyak, Oleksandr Nagornyi, Diana Nazarenko, Natalia Neupokoeva, Yevhen Solodko, Artur Shabliyenko, Oleksandr Boichenko, Natalia Voznyuk, Oleksandr Volvak, Tetiana Hnatiuk, Oleksiy Dryuk, Oksana Ordin, Andrey Parkheta, Vadim Rykov, Leonid Tannura and Alexander Usovich did not acquire the appropriate powers as Chairs and Members of Bar self-government.
The BCU took note of the conclusion of the Working Group, which established that the mandate commission of the Conference of Advocates did not receive neither from the President of the Conference, nor from the President of the Bar Council of Kyiv City the minutes of district meetings of advocates in Kyiv and registration lists that normally enables the replacement of temporary certificates with the mandates of delegates of the Conference of Advocates of Kyiv City. Also, the conference failed to approve the agenda and committed violations in terms of the voting procedure and vote counting.
Popular news