CCBE members have conveyed power equipment to Ukrainian colleagues to equip Support Centers in the regions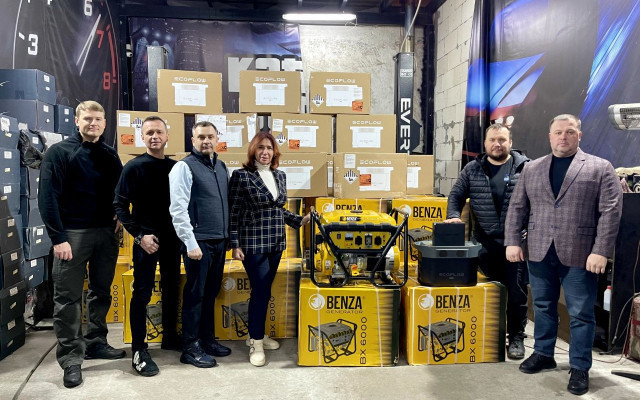 UNBA continues to equip the Support Centers for Ukrainian advocates in the regions with all the necessary equipment.
European bar associations have recently conveyed generators and portable charging stations EcoFlow to their Ukrainian colleagues.
Funds for the purchase of the abovementioned equipment for Ukrainian advocates were raised by the bar associations of all European countries under the coordination of the Council of Bars and Law Societies of Europe (CCBE).
The UNBA President, Lidia Izovitova, on behalf of the entire advocates' community, thanked the CCBE members for their support and invaluable help in difficult times for Ukraine.
Shortly, the power equipment will be delivered to the different regions of Ukraine.
On November 29, 2022, the UNBA President, Lidia Izovitova, issued an order to establish Support Centers for Ukrainian advocates in different regions of Ukraine based on the premises of the regional bar self-government bodies - Regional Bar Councils and Qualification and Disciplinary Commissions of the Bar.
The decision was made due to the blackout, interruptions in electricity supply related to the military aggression of the russian federation against Ukraine, and the introduction of martial law in Ukraine in order to secure advocates with access to the URAU, e-court, e-cabinet, printing of warrants, etc.
The Centers are available solely to advocates, their assistants, and family members.
These Support Centers provide advocates with the following possibilities:
hot coffee and tea;
charging of mobile devices;
access to the Internet;
space for performing work tasks;
first aid kit with all the essentials.
Popular news