To become a lawyer, a serviceman can overcome incompatibility after the war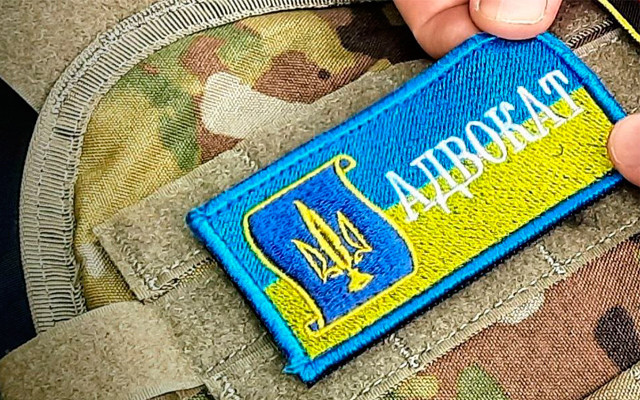 If, during the war, the regional bar council has decided to issue a certificate of the right to practice law to a person performing military or alternative service, the latter must eliminate the circumstances of incompatibility within six months after the lifting of martial law.
The relevant amendment was made to the Regulation on the Organisation and Procedure for the Internship for Obtaining a Certificate of the Right to Practice Law (Decision of the BCU No. 89 dated 11-12 August 2023).
It is worth reminding that according to part 1 of Article 7 of the Law «On the Bar and Practice of Law», the following activities are incompatible with the practice of law:
1) work in the positions of persons referred to in clause 1, part 1, Article 3 of the Law «On Prevention of Corruption» (public service);
2) military or alternative (non-military) service;
3) notary activity;
4) forensic expert activity.
And according to the general rule of clause 11.13 of the said Regulation, if, based on the results of the internship assessment, the regional bar council decides to issue a certificate of the right to practice law to a person in respect of whom there are circumstances of incompatibility, this person must eliminate them within 30 days from the date of the relevant decision of the Bar Council and before taking the oath of the Ukrainian advocate. If the candidate fails to do so, he or she cannot be sworn in, and the regional bar council must cancel its decision to issue a certificate of the right to practice law. After that, the person may repeat the internship, but if, at the time of the repeated referral to the internship, the certificate of passing the qualification exam is valid.
Thus, the Bar Council of Ukraine has actually protected the interests of those candidates for the bar who have passed all the necessary qualification procedures for obtaining a certificate but were called up for military service. In order to prevent the defenders of Ukraine from losing their opportunity to become advocates, the deadline for them to eliminate the incompatibility circumstances was extended.
Popular news