Ukrainian and American Bar Association Meet in Nation's Capital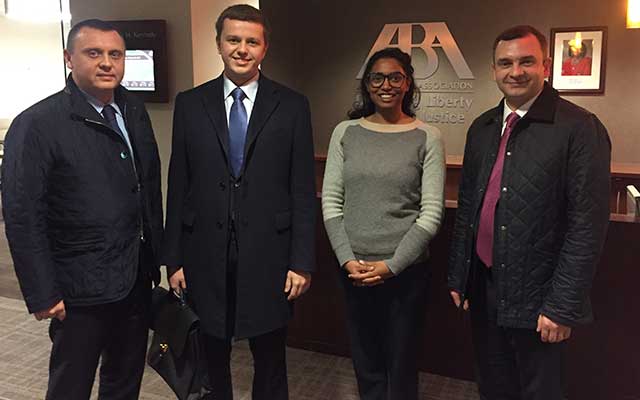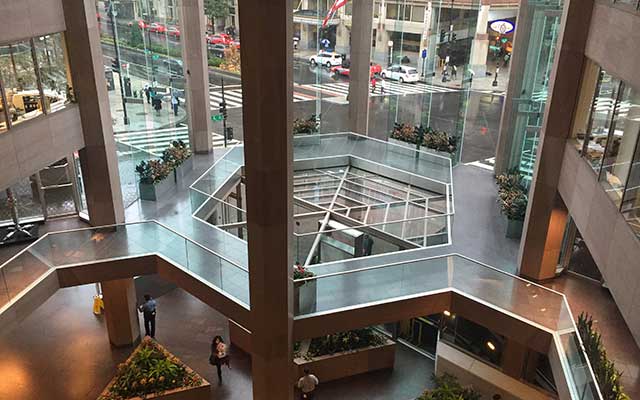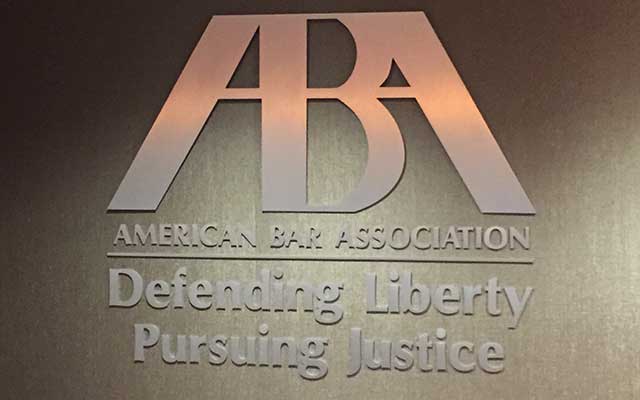 Discuss current challenges to the rule of law in Ukraine
Washington DC – (Wednesday, October 28, 2015) – A delegation of the Ukrainian National Bar Association met with representatives of the American Bar Association, Rule of Law Initiative, Wednesday in Washington DC. The aim of the visit by the UNBA was to discuss the role and history of the UNBA in Ukraine and issues of current legal reform in the country. The UNBA delegation was led by it's Deputy Head Mr. Valentyn Gvozdiy, who was joined by the UNBA Secretary Pavel Grechkivsky and Deputy Head of International Relations Committee Ivan Grechkivsky.
The meeting focused on the still relatively recent establishment of the UNBA and its role vis-à-vis attorneys within Ukraine. Gvozdiy discussed several key relationships they UNBA has formed with international partners, and its initiative to develop a strategic vision for the organization with the help of the Council of Europe and European Union. The discussion also focused on potential threats to legal profession, (first of all for the Bar), and the rule of in Ukraine, and the need for continued reform in this sector, including urgent need of reform in the state's current imperfect scheme for providing of legal aid according to best world practice.
Participants agreed on the paramount importance of the freedom and exercise of the legal profession, and the independence of attorneys, in well-established and new democracies alike.
Popular news