Digitization of the Bar Archives: The project is officially launched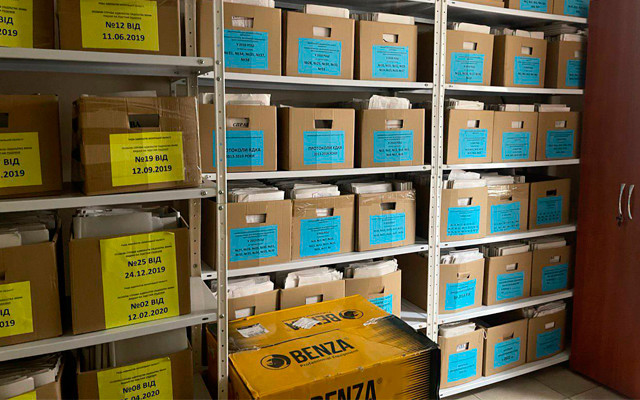 To preserve unique historical documents and professional data on Ukrainian lawyers, the archives of bar councils and qualification and disciplinary commissions of the Bar of all regions of Ukraine are being digitized. Today, on August 30, the project was officially launched.
Since the project was launched with the support of the International Bar Association, the event was attended by its Executive Director Mark Ellis, who is currently on a working visit to Kyiv.
The project to digitize bar archives will be implemented in Zaporizhzhia, Mykolaiv, Kherson, Luhansk, Donetsk, Kharkiv, Odesa, Kyiv, Ternopil, Lviv, Poltava, Rivne, Sumy, Khmelnytskyi, Cherkasy, Chernihiv, Chernivtsi, Kirovohrad, Ivano-Frankivsk, Uzhhorod, Zhytomyr, Dnipro, Lutsk, and Vinnytsia. However, the frontline regions will be the first to implement it.
The bar self-government bodies will install appropriate copying and scanning equipment tomorrow. The UNBA Secretariat will additionally organize training, after which the digitization of documents will begin.
The project's ultimate goal is to reduce the risks associated with the loss or damage of paper archives due to military aggression or other factors, improve access to documents, and speed up the exchange of information between the bar self-government bodies.
As a reminder, the procedure for implementing the project on the digitization of archives was determined during the Bar Council of Ukraine meeting on August 12.
Popular news