The history of the bar will be researched by the CSHAU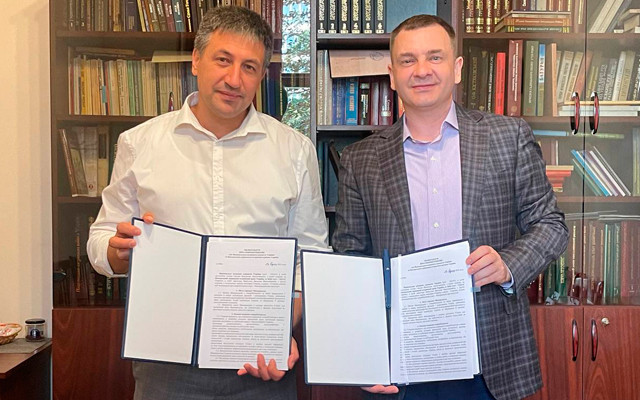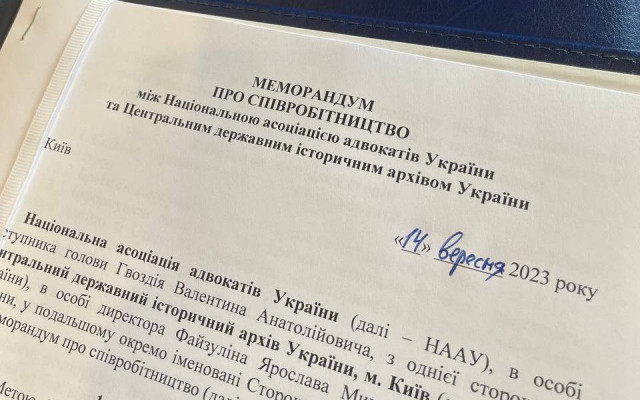 The Central State Historical Archive of Ukraine (Kyiv) will facilitate research, archaeological, exhibition and popularisation activities in the field of research on the history of the Ukrainian Bar and preservation of its archival and documentary heritage.
The relevant memorandum of cooperation was signed on 14 September by Valentyn Gvozdiy, Vice President of the Ukrainian National Bar Association (UNBA) and Yaroslav Fayzulin, the Director of the Central State Historical Archive of Ukraine.
According to the document, the main areas of cooperation are as follows:
development of proposals to optimise the process of research and publication of sources from the CSHAU collections;
preparation of source, archival, archaeographic and general historical editions and publications, etc;
exchange of experience, information, necessary materials and documents relevant to cooperation;
organisation and holding of thematic exhibitions, round tables, conferences or other events dedicated to the discussion and coverage of historical events, information on the history of the Ukrainian Bar, life and activities of the Bar representatives.
«Today we are taking every effort to research and preserve the history of our institution for posterity. The signing of the memorandum with the Central State Historical Archive of Ukraine is another important step in this direction», said Gvozdiy. «For our part, we are also taking steps to form an empirical basis for future research. We have recently launched a project to digitise the archives of bar councils and qualification and disciplinary commissions of the regional bar, which will be implemented throughout Ukraine».
The Memorandum does not provide for any financial obligations between the parties. Specific cooperation measures, deadlines for their implementation and other issues will be determined in a working order.
Popular news