UNBA leadership met with the Law Society of England and Wales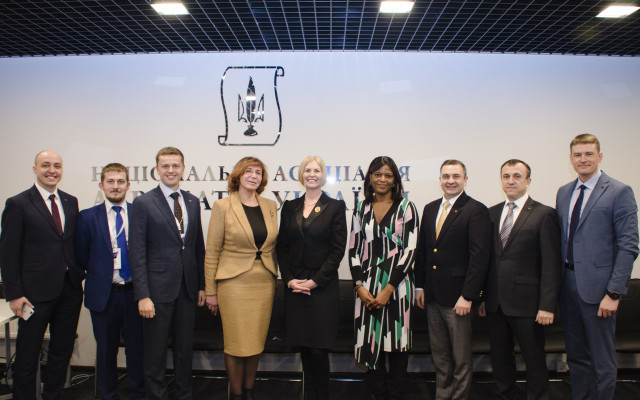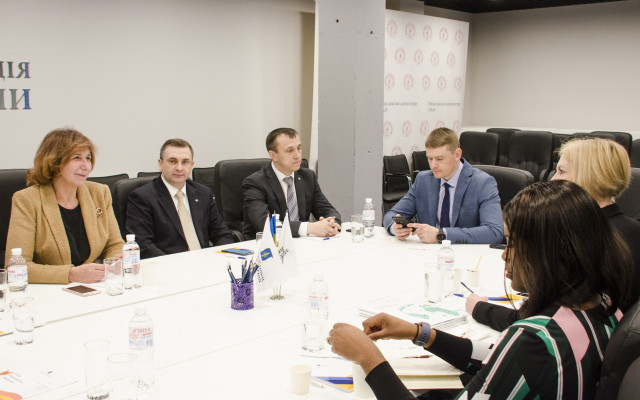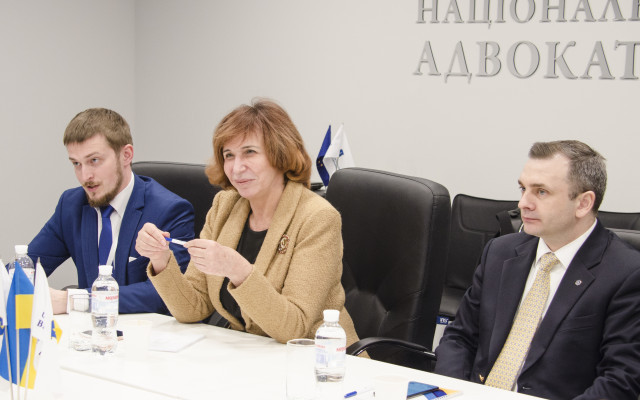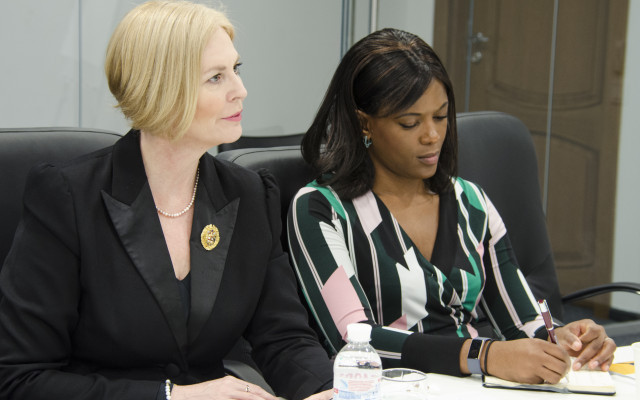 Within the framework of the English Law Day, which takes place in Kyiv with the support of the Law Society of England and Wales, the British Embassy in Ukraine and the UNBA, the leadership of two professional bar associations met.
The Head of UNBA, BCU Lidia Izovitova, Deputy Head of UNBA, BCU Valentyn Gvozdii, Head of HQDBC Serhii Vylkov, Head of UNBA Committee on International Relations Ivan Grechkivsky and its Deputy Head Vitalii Vlasiuk, Head of the UNBA Secretariat Vadym Krasnyk took part in the conversation on behalf of UNBA.
During the conversation with the President of the Law Society of England and Wales, Christina Blackwell and international policy adviser Chika Murrey, there were discussed the structures of professional bar organizations, the procedure for access to the profession, the implementation of independent qualification and disciplinary procedures, and advanced training. In particular, the structures of the national level of law-enforcement self-government in Ukraine and the structure of the Law Society of England and Wales are similar in many ways and provide for the independence of individual bodies created on the principle of functional distribution and the presence of a central regulator of the profession.
At the same time, in Ukraine, an independent and self-governing bar is a participant in the formation of constitutional bodies - the High Council for Justice and the HCCJ, the Qualification and Disciplinary Commission of Prosecutors. "Our politicians try to usurp our institution, and want to appoint their people to these bodies through us, and thus concentrate ourselves on the control of the judicial branch of power. In the struggle for our independence, we are separated from such infrigement", - said Lidia Izovitova.
The parties exchanged views on the main challenges facing the bar communities and the vision of the mission of professional organizations in protecting the rights of advocates themselves, guaranteeing access to justice and protecting human rights, as well as developing international relations between advocates from different countries.
It was also discussed the elimination of gender discrimination in the legal profession. This topic was dedicated to the informal event that took place on the eve of the opening of the English Law Day. The participants of the meeting "Women in leadership in law professions" were representatives of leading law firms and professional organizations. UNBA was represented by advocate Olga Prosyaniuk, who heads the newly formed Committee on Gender Policy. As the Deputy Head of UNBA Valentyn Gvozdii explained, the committee was established in order to adapt the best international practices in combating discrimination and training women in leadership in business, social and political life.
Following the discussions, the president of the Law Society of England and Wales proposed to conclude a memorandum with UNBA to determine the priorities of cooperation. One of the goals of the Society is to support the development of professional bar organizations and protect the rights of advocates around the world.
Popular news