Draft law No. 1008 can not be adopted without the conclusion of Venetian Commission - BCU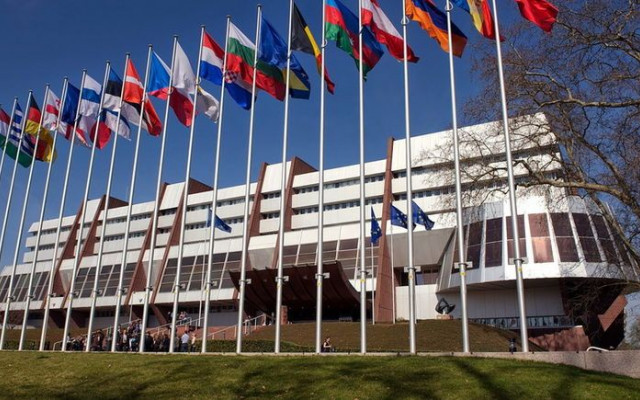 Draft law No.1008 «On making changes in some Ukrainian laws about self-governing judicial bodies» can not be adopted without the conclusion of European Commission «To democracy through the law», as consider Ukrainian advocates.
That is why Bar Council of Ukraine has appealed to the subjects of the appeal to Venetian Commission, particularly to PACE, European Council and SSBE, with the letter about the need of sending the draft law No.1008 to the european expertise.
This appeal was posted on the website of National Association of Advocates of Ukraine.
In this document is mentioned, that by consolidating european and euro atlantic course on the Constitutional level, Ukraine has committed to implement reforms, including judicial one, in correspondence to european principles as stability and effectiveness of democratic institutions, the rule of law and respect to human rights and fundamental freedoms.
Thus, since 2014, according to the Agreement between Ukraine and EU, recommendations of European Council, PACE and according to the evaluation of Venetian Commission, Ukraine has adopted the legislation, including constitutional changes in the part of justice and law «On judiciary and statutes of judges», «On Higher Council of Justice». Therefore, further changes in judicial bodies are impossible without expert evaluation of these international institutions, emphasize in BCU.
«Conclusions and recommendations of Venetian Commission on constitutional law's questions is a certain standard, according to which relevance of legal basis of the state's government to european standards of democracy, protection of human rights and the rule of law is evaluated»-says in the appeal. Висновки й рекомендації Венеціанської Комісії з конституційно-правових питань є певним
Other than that, advocates' community emphasizes, that accelerated process of making changes to the legislation gives serious challenges to the abidance of constitutional country's principles and threats the decrease of already achieved level of European Council's standards in the area of justice.
«Official position EU representatives in Ukraine and Embassy of Canada in Ukraine about the draft law No.1008 on self-governing judicial bodies and the draft law No.1032 on the reformation of prosecution bodies, which was published on September 11th 2019, already signalize about that. Particularly, key international partners have noted, that there are «risks, that unreasoned steps in changing the current legislation, which is regulating judiciary, advocacy, prosecutors, question Ukraine's reliability as a partner in key european institutions». In this document is shown the need to «start thorough consultative process on earlier mentioned draft laws and invite relevant experts in law, civil society and international community»,-says in the appeal.
We remind, that earlier in the appeal to the Parliament and President of Ukraine BCU called to revise the draft law No.1008 with consideration of lawyers' community position.
Popular news