After the start of military aggression against Ukraine, Ukrainian advocates felt incredible support from colleagues from Europe and the world - Lidiya Izovitova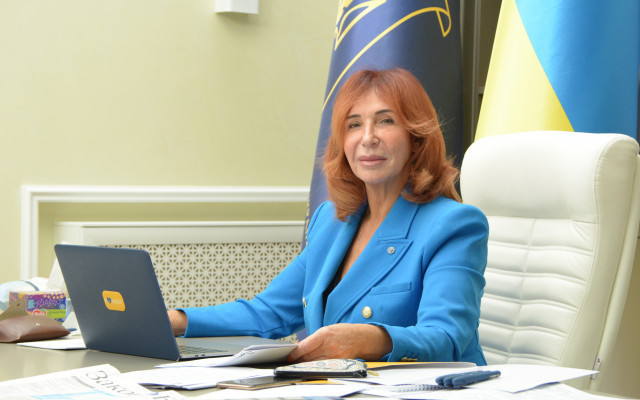 From the first days of Russia's aggression against Ukraine, advocates from Europe and around the world have launched a broad front of assistance to their Ukrainian counterparts. Since then, UNBA has received a vast number of letters not only from national but also from local advocates in various cities in Europe and the world. Colleagues expressed support for Ukrainian advocates and offered assistance.
"I cannot find words to express my gratitude for the material support we received in the form of charitable assistance from you, dear colleagues. These funds were distributed to those who suffered from the war. Unfortunately, a large number of our colleagues have already died, houses have been destroyed, homes have been lost. Your funds have helped these families to survive this misfortune and survive, " the UNBA/BCU President told European colleagues.
On behalf of the entire legal community, the President of UNBA/BCU Lidiya Izovitova thanked the legal organizations of Europe and the world for their help during a webinar held by the European Bar Association. The topic of the event was the support that the international legal community can provide to Ukrainian refugees, displaced persons, advocates, and Ukrainian National Bar Association as a self-governing organization.
The President of UNBA/BCU thanked colleagues from neighboring countries - Poland, Czech Republic, Slovakia, Turkey, as well as advocates from Germany, Spain, and Catalonia, from the Netherlands, Great Britain, who offered their homes to Ukrainian colleagues and other tangible assistance.
Many advocates quickly provided the necessary legal information to Ukrainians and agreed to provide free legal aid to Ukrainian advocates and citizens of Ukraine in general.
Participants of the online seminar discussed in detail about the peculiarities of Ukrainian citizens' stay in European countries. The video will soon be published by UNBA.
Popular news