Ukrainian becomes the leader of the European Young Bar Association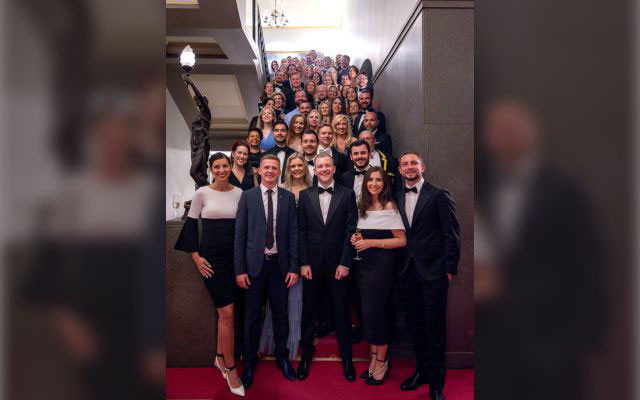 On June 22 - 25, the European Young Bar Association (EYBA) summer conference was held in Oslo (Norway), where the organization's new leadership was elected.
Ukrainian attorney Serhii Barbashyn, who heads the Youth Committee of the Ukrainian National Bar Association - UNBA NextGen, became the new president of the EYBA. Attorney Yulia Serget, the Deputy Chairman of UNBA NextGen, was elected to the EYBA Audit Committee.
Lidia Izovitova, the President of the Ukrainian National Bar Association, expressed her support for the selection of Sergiy Barbashyn and Yulia Serget: "This selection is a recognition of the great work and professional excellence of our young colleagues. Their success is the success of the entire Ukrainian Bar. Since the UNBA was founded, we have declared the support of young attorneys and ensuring the continuity of generations in the Bar an important priority. And today, we are proud that young Ukrainian attorneys have the opportunity to be full members of the European bar community," said the UNBA President.
The EYBA is a European non-profit association of young lawyers that was founded in May 1993. The organization unites young bar associations from all over Europe into one representative organization that provides a single voice for young lawyers on the continent.
UNBA NextGen started cooperation with EYBA in 2019. Representatives of UNBA NextGen participated in EYBA events and, together with foreign colleagues, organized the international summer online conference EYBA 2021.
In 2022, EYBA provided support to Ukrainian lawyers affected by the war.
Popular news